Winter Sports To Challenge Your Inner Olympian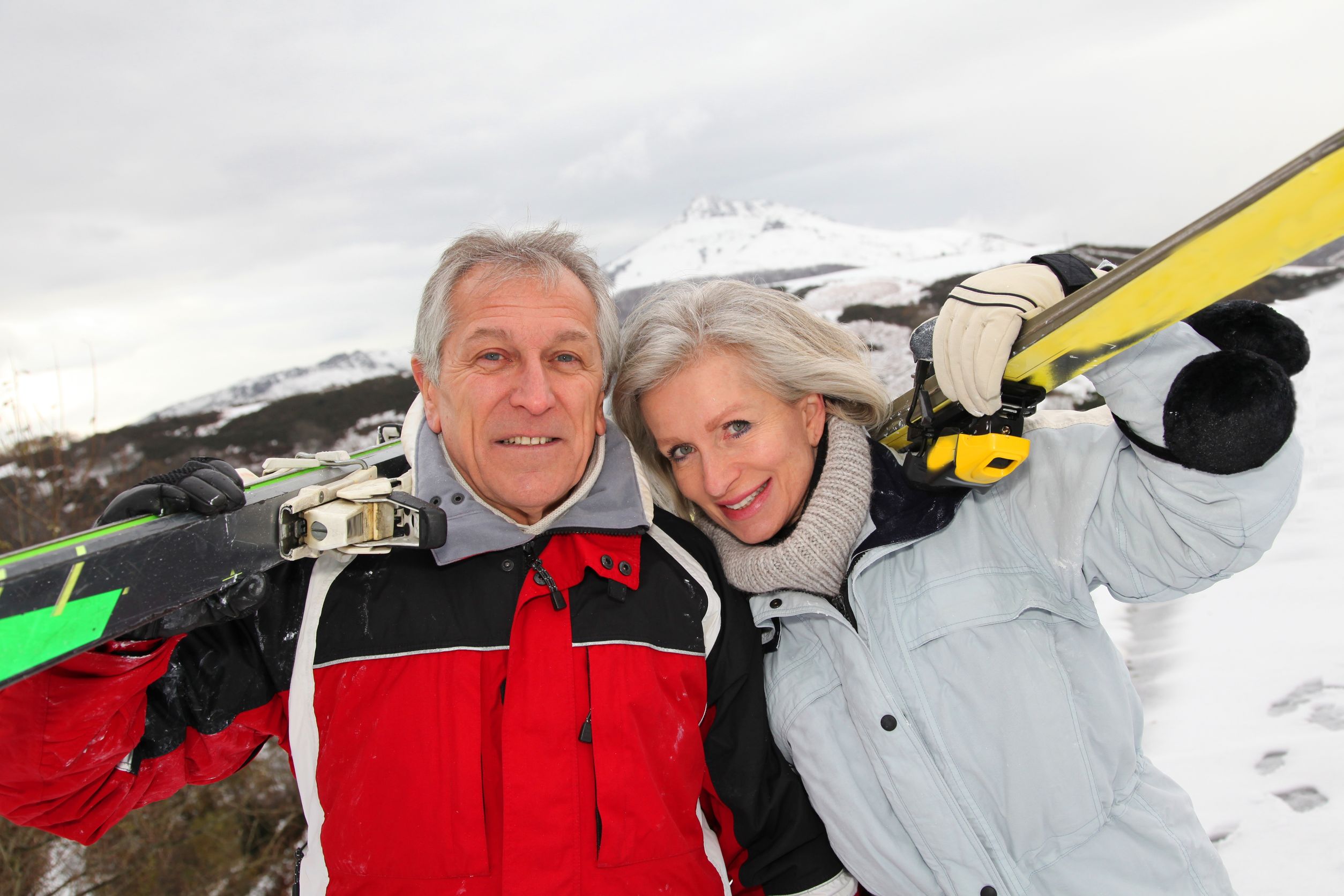 All eyes are on the 2018 winter games, and as we watch global talent compete for the medal, it's inspiring many of us to get out on the snow, and ice, to try it out ourselves. While quadruple toe loops, and freestyle ski acrobatics are probably best left to the pros, there are still plenty of high intensity winter sports that older adults can get in on. Boomers love a fitness challenge, and it's not surprising that gyms, and ski resorts are finding the majority of their clientele to be 55 or better, so if you're needing a reprieve from your stationary bike routine, these Olympic inspired activities will have you going for the gold.
Skiing
Boomers are still hitting the slopes with the same vitality as did decades before, and they're not losing momentum. Driving through fresh powder is exhilarating and challenging even for the seasoned ski enthusiast, but if you're thinking of trying it out, it's never too late to start. Programs like Bumps For Boomers in Aspen Colorado are designed by fellow boomers to offer ski instruction, and physical conditioning for older adults either new to the sport, or wanting to get back into shape, and improve their stamina. As an added incentive, Seniorsskiing.com lists more than 100 ski resorts that offer free, or heavily discounted ski passes to 50+ folks ready to push their edge.
Figure Skating
Whether you skated as a kid or you still love the feeling of gliding across the ice, figure skating packs a calorie burning punch, and according to an article by New England Baptist Hospital, has health benefits that are worth lacing up for. From improving cardiovascular health, and endurance, to strengthening the lower body, heading out to your local ice rink, or maybe Rockefeller Center could do wonders for your long term health. If you're a new to the sport, many cities offer adult skating lessons to get you safely onto the ice.
Snowboarding
Wait, isn't that for twenty somethings? Boomers are no stranger to extreme sports, and if they're in good overall health, the sky's the limit. Snowboarding is a serious adrenaline rush for snow-sport enthusiasts, and provides a hardcore workout. Places like Wolf Creek Ski Corporation in Colorado know there's no better time than now to learn with their specialized Baby Boomers Clinic offering a great opportunity to meet like minded active adults from beginners to advanced, and learn from highly skilled instructors.
---
Fitness Benefits of Ice Skating, www.nebh.org/news-and-events/live-in-motion/2017/fitness-benefits-of-ice-skating/.