Technology for Seniors is Crucial to the Future of Retirement Communities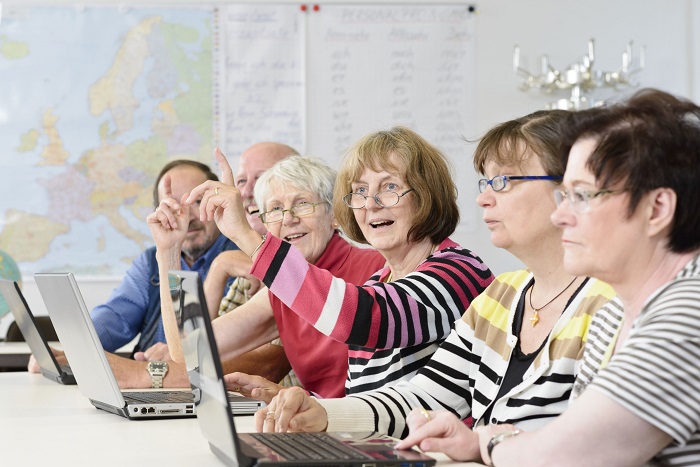 Technology is something many seniors until recently, could not fathom. However, in the present day, 55+ seniors are not as ignorant about technology as we presumed. They are becoming more and more independent and leading active lifestyles and doing what they want in their own way. In fact, more and more seniors are becoming extremely tech-savvy that it is believed senior living communities are finding it challenging to not only accommodate the lifestyle of these seniors but also to anticipate their preferences and expectations.
We all know today's senior is not shy about learning the complicated twists and turns that go with being tech-savvy. Today's seniors, between the ages of 60 – 74, enjoy learning everything they can about computer technology and like spending time surfing the net and doing all that the internet enables them to do. Just the fact that Active Adult Living.Com® enjoys over million visitors per annum shows that seniors are now increasingly relying on the internet sources for their information needs as well as for their eCommerce transactions. This, however, is not something many active adult communities anticipated. Many retirement communities in the past may not have been equipped to handle the demand for internet facilities. This can be a major challenge for seniors living in these communities. This restricts their usage of these facilities and can hamper their lifestyle. One major technology problem, facing many retirement communities, is their limited availability of WiFi facilities. Seniors cannot do what they wish to do in common areas like the clubhouse or in the library or meeting rooms. This problem limits their usage of devices requiring wireless connections, as well as, has a significant impact on the effectiveness of available health care and aging in place technology.
The elderly population is said to expand exponentially to 55 million in the next decade or so. This means the 65+ elderly generations will control almost 70% of our country's disposable income. This can cause serious problems with senior living companies. Many may wonder about the best solution to solve this problem. The best method of handling this problem is to ensure senior living communities know the consumer, keep technology practical, reliable and simple and to ensure the price is within the seniors' range.
For most seniors, technology is confusing, overwhelming and fast-changing. These seniors find technology a challenge because of physical limitations and complicated devices that have too many features and thick and confusing user manuals. There are however more and more internet devices, browsing tools, etc that are especially targeting seniors. Browsers such as TouchLogo are ideal for seniors to simply touch a logo and reach a store or a site they wish to browse. Similarly, voice recognition tools and a host of other senior-friendly tools and technologies coming into the market will bring the internet so much closer to seniors. So, Wi-Fi upgrades and other connectivity facilities are now a must-have in any active adult living community.