Rocky Mountain National Park Evokes Pure Magic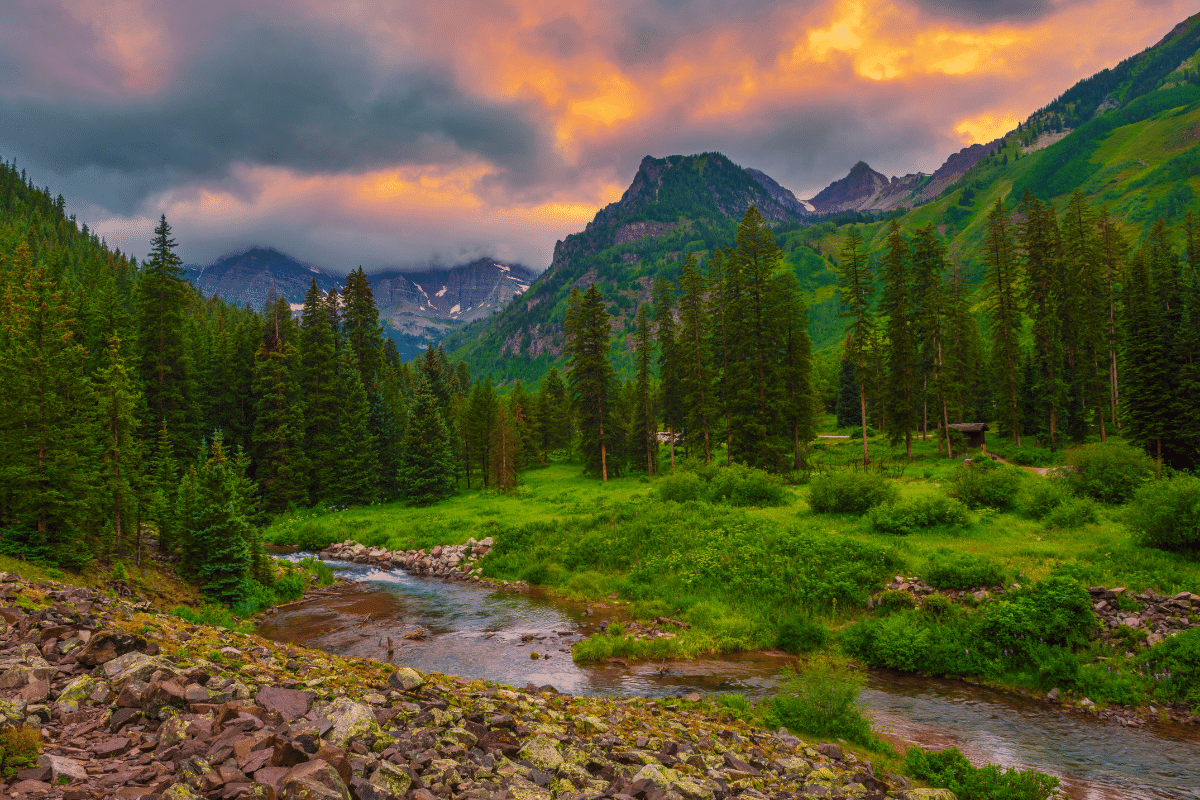 "Look deep into nature, and then you will understand everything better" – Albert Einstein.
There's no denying the cathartic effect nature has on the mind and body, and one mountain retreat is known for being a place of true enlightenment. Attracting millions of visitors to its majestic, rugged beauty, Rocky Mountain National Park is a spectacular paradise where outdoor lovers will experience that signature Rocky Mountain High.
Since the Rocky Mountain National Park Act was signed in 1915, efforts to conserve and create what is now one of our nation's most sought-after destinations have evolved into an almost infinite network of trails, roads, and diverse eco-systems inviting visitors to experience its unmatched spiritual beauty. Located within a few hours of Denver, nestled between Estes Park, and Grand Lake, Rocky Mountain National Park is home to breathtaking waterfalls, over 350 miles of hiking trails, and is a natural habitat for hundreds of wildlife, and plant species. More than 50 pristine lakes and streams ripple against the dense evergreen-studded shoreline, and offer the perfect venue for sports fishing, or enjoying a leisurely waterfront picnic.
Trail Ridge Road is the highest paved road in the U.S, taking travelers on a breathtaking journey over the Continental Divide, and climbing above the tree line to an elevation of 12,183 feet. From Long's Peak that towers over the rest at over 14,200 feet in elevation, to The Twin Owls, Rocky Mountain National Park boasts some of the nation's most impressive mountain peaks making it a haven for hikers of all levels from challenging all-day treks, to shorter backpacking ventures. The park's campsites can be reserved for the ultimate stargazing experience, and for equine enthusiasts, enchanting guided tours on horseback take visitors through the park's show-stopping scenery.
This mountain oasis comes to life during the spring, and summer months, with a stunning showcase of wildflowers, native wildlife, and scenic alpine tundra. As tempting as it is to savor the Rocky Mountain experience behind a camera lens, meandering through its untouched wilderness, and watching the early morning mist giving way to brilliant skies is best done with the naked eye. Peering over breathtaking vistas where regal aspen trees stretch their limbs to the sky, one forgets that anything but the gentle hush of nature could ever exist.
This article is brought to you by ActiveAdultLiving.com®, the website of more than 8,500 55+ communities spread across the US and  Canada.