Action Packed Senior Travel Guide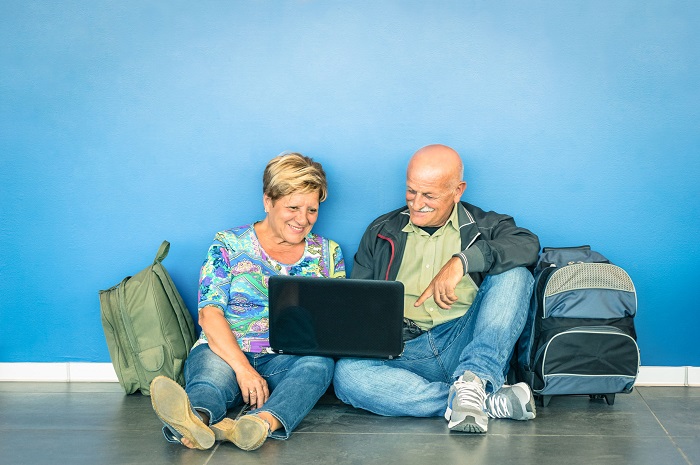 Far-Fetched Visits to the Four Corners of the World
Retirees have all the time in the world to consider things they never thought possible. They have time to garden, time to sit by the pool and chat with friends, time to take up new hobbies and basically have time to consider doing things they have always wanted to do but never got around to. One of the best things you can consider when you have time and money after retirement is travel. You can travel all over America and see your homeland or you can be a little more adventurous and stretch your sights to further horizons. Let's take a look at some of the far-fetched best holiday destinations in the four corners of the world.
Sydney and Perth, Australia
This huge island down-under is full of great places to visit and see. If you are interested in holidaying in Australia, do not miss a trip to Sydney. It is located within Australia's most diverse state and there are 5 World Heritage sites to explore, including the Sydney Opera House. However, Perth is a great place to start your holiday destination. Experience an easy-going lifestyle and the splendor of the Swan River and peace of the inner-city parks for a relaxing time. Australia has many other places for you to see. So, make the most of your trip and try and fit all these into your schedule.
Maldives Islands, Maldives
If you wish for a relaxing holiday with nothing to do but spend hours at the beach tanning yourself, then you should consider visiting the exotic islands of Maldives. Beautiful hotels, excellent service, and the best beaches are what the Maldives is all about. The warm seas of Maldives have high visibility throughout the year. This means the water is clear enough for you to see the passing schools of fish as far as sixty meters away! There are over 3,000 coral reefs and house reef barriers of various atolls allow you to safely snorkel and enjoy the sea without fear. So, put on your diving suit, jump in, and be awed and amazed by the beauty of the awesome marine life.
Istanbul, Turkey
Visit Istanbul to experience the exotic and enchanting blend of eastern and western culture. Istanbul is a city in Turkey, set in a stunning location surrounded by water. Istanbul was the capital city of three Empires and this past has left a mark on Istanbul with a variety of stunning palaces, castles, mosques, churches and various other monuments. The city is divided into two which are the Asian side and the European side. You can visit both sides and experience contrasting cultures. If you wish to take in the best of both sides, consider taking part in the Bosphorus tour on a boat which zig-zags from side to side. Don't forget to sample the delicious Turkish Delights while you are here. This is a city you will enjoy and never forget.
London, England
Experience the perfect blending of old-world charm and the sophistication of the new world in London. You can take a slow ride on the London Eye and gaze at all the popular landmarks of London in one go or take in each one at leisure. Attractions in London include but are not limited to the Buckingham Palace, Trafalgar Square, the National Gallery, Madame Tussauds plus the Tower of London and, of course, Big Ben – and many more destinations. You will need at least a week or two to take in all the sights in London, but it is a holiday bound to be remembered for a long, long time.
Life does not end or slow down when you retire.  It is just the beginning.  So make the most of your time and consider these cities and the countries if you are interested in seeing something different than your own country.  If you are living in a wonderful age-targeted or 55+ Active Adult Living community, then you may just find plenty of friends to jump into the bandwagon so you can travel as a group and have a travel experience of a lifetime. Visit our website, Activeadultliving.com where we showcase the best of age-targeted and age-restricted lifestyle communities that seniors love to live in.