Will Living in a Cruise Ship After Retiring be a Great Choice?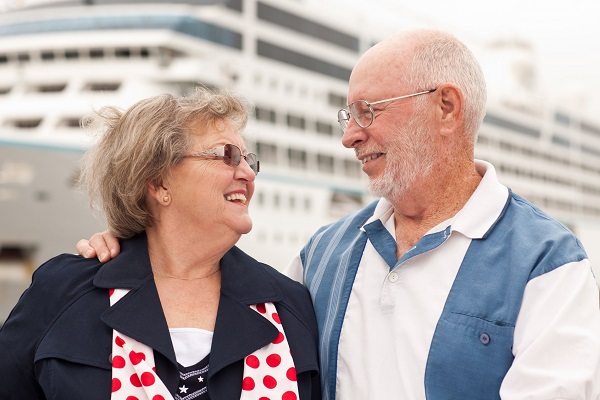 Many active adults have specific plans about where they want to retire. Some like to retire to the country, where there is absolute peace and quiet while others like to stay in urban areas. Some seniors retire to states where the climate is sunny all year while others prefer to retire to cooler areas. Then, there are others who like to retire close to the water and others who retire on the water! Surprised? Well, you shouldn't be because there is an option to retire to a cruise ship.
There are a number of cruise ships that have been converted into senior retirement communities. This means, if you are interested, you could purchase a stateroom on the cruise ship and spend your retirement days, living on a cruise! Purchasing a stateroom aboard a cruise ship entitles you to become a part owner of the cruise ship. The prices of cruise ship homes vary according to each vessel and may require the payment of a monthly maintenance fee. This fee entitles all "residents" to meals, housekeeping and all amenities and facilities provided.
Benefits of Living on a Cruise Ship
There are many benefits to retiring on a cruise ship. For example, you get to travel to many different destinations. So, if you always dreamed of cruising to the Bahamas or the Caribbean, consider retirement on a cruise ship. The cost of retiring on a cruise ship is also significantly less than normal retirement communities. Some cruise ship prices are as low as $30,000 per year. Another great benefit of retiring on a cruise ship is the socializing. You are bound to meet people of all ages and cultures on a cruise ship, making life quite interesting. Making new friends and interacting with them will keep you healthy and active. Entertainment is another major plus point of retiring on a cruise ship. Every cruise ship has a well-planned itinerary that ensures a good time for their guests. You can take part in bingo tournaments, sight-seeing excursions and various other fun activities that promise excitement and never a dull moment. Furthermore, if you are not into cooking and like eating your meals out, life on a cruise ship is the ideal choice for you as there is a wide range of dining options available. Finally, the service on a cruise ship is extremely accommodating. The extra attention by the staff onboard the cruise ship will be a welcome pampering.
Alternatives to Living on a Cruise Ship
Although retirement on a cruise ship may be what some retirees wish for, others may not appreciate this idea. They may find rooms in cruise ships too compact, the amenities provided too limited and the space too claustrophobic. If you are one of these people, retiring on a cruise ship is not the right idea for you here are some other options in the form of Active Adult Living Communities. In these instances, you could consider retiring to an active adult community of your choice. Below are some communities that may suit your requirements.
Life on board a cruise ship may be exciting and fun, but living in an active adult community can be exciting and fun too. Many retirement communities are geared toward ensuring that active adults are happy and healthy. Therefore, you will not lead a boring and stagnant life in these communities. You are sure to enjoy every waking minute that you spend in any one of these communities.
If you need more information about active adult lifestyle communities, visit our website ActiveAdultLiving.com. Here, you will be able to find more than 8,400 retirement communities that you can choose from for your retirement years.