Why is Evergreens at Columbia Town Center an Excellent 55+ Rental Community?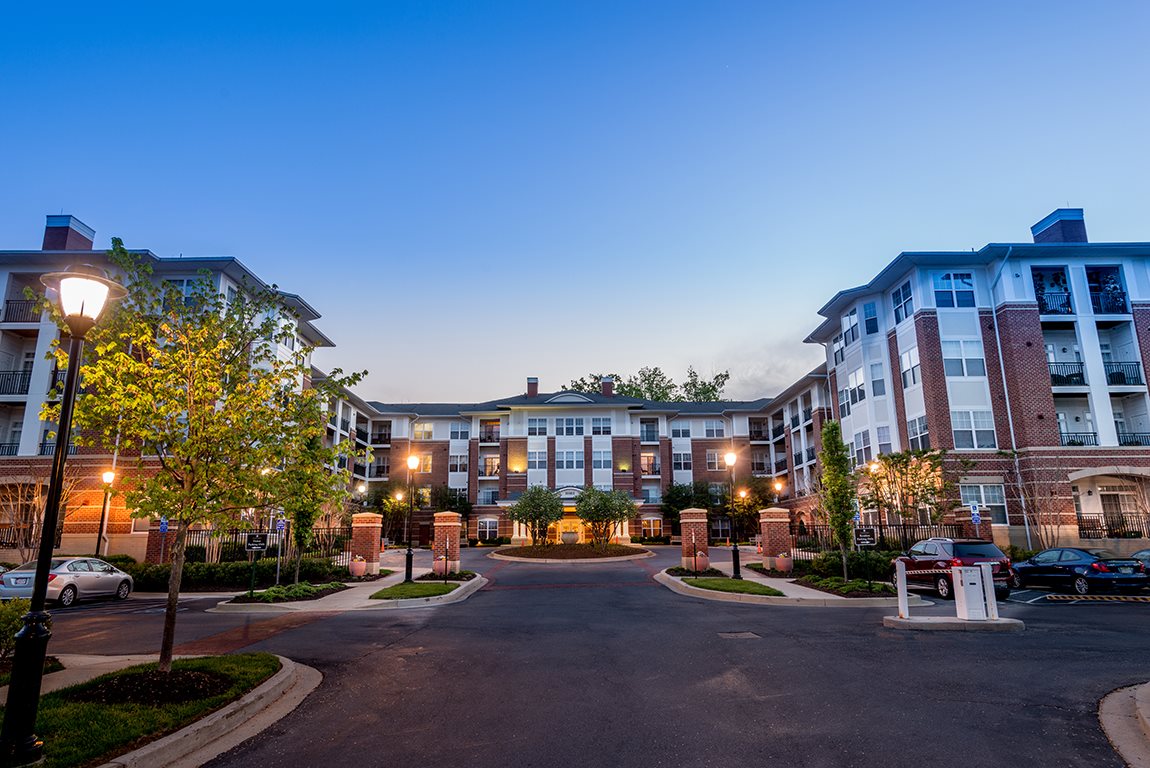 You are Assured of Excellence if you Rent an Award-Winning Community
When it comes to active adult communities, you get a variety of choices of where and how to live. Many of you may prefer to purchase a home in a superb community with a golf course, swimming pool, fitness center, and various other amenities and facilities. But, what about the retirees who do not have a large nest egg to put down on the purchase of a home? If you are one of these people, you can find many communities to rent apartments or homes in. This means you can save your nest egg for a rainy day and not worry about putting down a large payment on a home. If interested in a 55+ rental community, Evergreens at Columbia Town Center in Columbia, Maryland is an excellent rental community.
All about the Community
This is an apartment community where you do not have to worry about looking after the gardens or pool or anything else other than enjoying a carefree lifestyle. The beautiful and spacious apartments, in the community, are designed with you in mind, and will give you comfort and convenience. Nine-foot ceilings, sound-proof party walls, marble vanities, and wall-to-wall carpeting and over-sized extra height windows are some of the conveniences that come with the apartments. There are 7-floor plans to choose from with 1 – 2 bedrooms and baths, with the options of sunrooms, dens, and family rooms depending on the square area of each apartment. As you can see, you have a varied choice and you can easily select the best apartment to rent.
Features and Amenities to be Considered
Now, here's the best news. The community offers you are a variety of features at no extra cost. For example, you have the facility of using the heated outdoor pool and whirlpool whenever the mood strikes. Then there is the clubroom where you can hang out with friends and enjoy the big-screen TV and eat some great food from the catering kitchen. There is also a business center, library, billiard and game room, fitness center, walking trails, etc. as well as, a putting green. You may also be wondering about garbage disposal and storage facilities when living in an apartment. Well, as mentioned, this community is built for your convenience. So, you are provided with all the facilities that make apartment living easy. There are individual storage areas available, trash chutes on all floors, sprinkler systems, smoke and fire alarm systems, trash collection and exterior building maintenance, and many more. The great news is that all these are add-ins to your rental payments which makes it affordable and worth the money you spend on rent.
A Central Location
Have you decided that this is the best place for you? It really is. If you want further convincing, think about the location of The Evergreens at Columbia Town Center. The community is in the heart of Columbia. You only have to think about it, and you can walk over to the Mall for some shopping or enjoy a movie with your friends at the AMC Theater. The Howard Community College and Howard County Library are just nearby if you are interested in doing some studying or catching up on your reading.
So, what are you waiting for? Pay a visit to this rental community today and you are sure to find it irresistible. Visit ActiveAdultLiving.com®, your premier website for retirement communities if you need more information on this community or any more rental communities all across the USA.