Why Active Adults Are Falling For St. Pete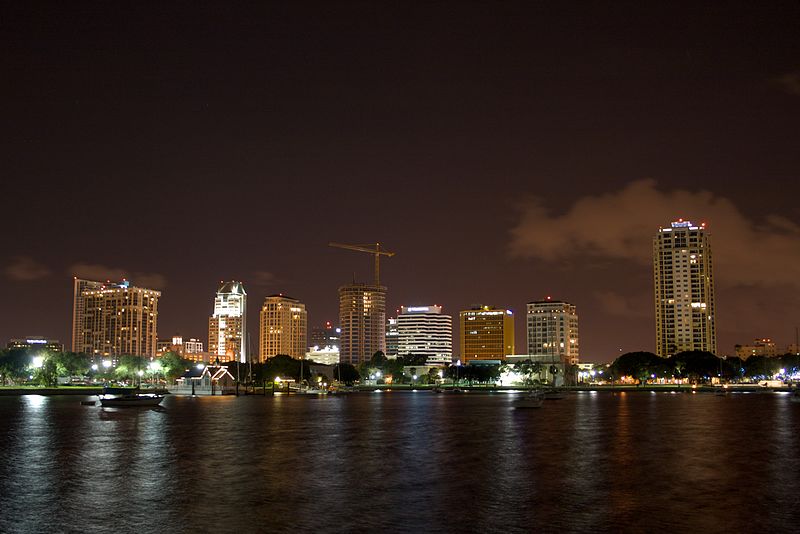 St. Petersburg, or St. Pete (as it's been affectionately dubbed) is an active lifestyle destination driven by art, infinite sun, and beaches blanketed in white sand. Named after Russia's Baltic city, St. Pete has been a mecca for tourists since the 1920's when Florida's reputation as a vacation hotspot hit the mainstream. The city is an eclectic fusion of historic neighborhoods, hip downtown areas, and is famously known as "The Sunshine City," and the "City of Arts." Tucked between the Gulf of Mexico, and Tampa Bay, retirees, and empty nesters continue to flock to St. Pete not just for its iconic art scene, and 361 days of sun, but for the kind of sustainable lifestyle they can settle into.
Eternal Summers – Most people who discover St. Petersburg for the first time whether they're snowbirds or landlocked transplants eventually become perennial residents, but it's also hard to beat temperatures that average 70 degrees, and balmy gulf waters that stretch for miles along St. Pete's snowy white shoreline. This barrier island city is home to top-rated beaches including Fort De Soto Beach and State Park where 500-year-old history meets camping, parasailing or kayaking through lagoons, and St. Pete Beach ranked the area's best by U.S News and Travel. There are many why reasons boomers choose Florida, but St. Petersburg year-round climate, waterfront nature preserves, and coastal recreation makes certain no-one is spending their golden years stuck indoors.
It's Easy on the Wallet – While St. Pete is richly cultural, and brimming with activity, what retirees are most attracted to is the city's affordable lifestyle. Named one of the best cities to retire by Forbes, boomers will appreciate the cost of living below the national average, in addition to no state income or social security taxes. Like any beach-front city, 55+ homebuyers will find their fair share of the luxury real estate, but St. Pete can help them find the piece of paradise they're looking for, and at a nest-egg friendly price-point
Downtown Energy – Athletes to sports fanatics, art mavens to night owls, St. Petersburg has something for everyone. Home to seven art districts, each showcasing local and global works including the world renown Salvador Dali Museum and Chihuly Collection, galleries are sprinkled amongst quirky antique shops, performing arts venues, and historic museums. From watching the Tampa Bay Rays make the first pitch, to the rush of the Grand Prix, the best way to kick off a game is at one of St. Pete's award-winning breweries, or sampling an array of restaurant menus. For a foodie extravaganza, the Locale Market is a 20,000 square foot St. Pete institution where every temptation from coffee, and fine cuisine, to gourmet groceries, can all be found under one roof. Designed with active adults in mind, residents can easily explore the city on foot or on two wheels – which if not by watercraft is how St. Pete's prefers to travel.
---
St. Petersburg, Florida by Ryan Abel (CC BY-SA 2.0)