Travel Insurance – Do You Need It? Do You Want It?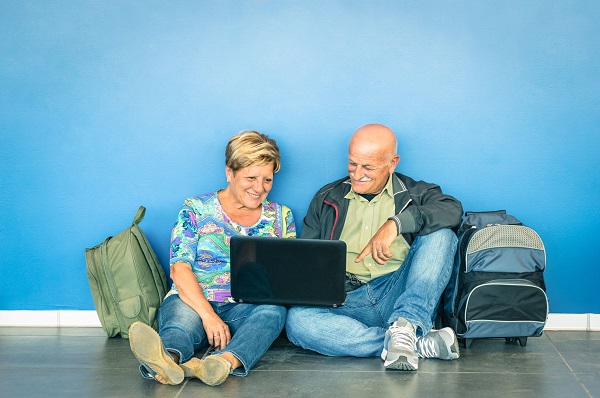 Dan Drennen, the Director of Sales and Marketing for www.TravelInsuranceCenter.com tells us that their customer care call center receives phone calls every day from people who have never purchased or even considered travel insurance. Many of them are calling because the value of travel insurance was recently heightened by an unfortunate event or travel story that involved a friend, a family member, a neighbor, or perhaps a national or international travel news story. They are now thinking that travel insurance just might be worth it. Stories such as out of pocket costs of $70,000 to medically evacuate a neighbor back home from Hungary after suffering a stroke while on vacation. Medical air ambulances are not cheap. A travel insurance plan to cover that expense (for a 65-year-old) starts at $24.00 and is even less expensive when insured under a group travel protection plan.
Drennen says "to determine whether travel insurance is right for you, simply ask yourself the following basic questions".
Can I afford the financial risk of losing my vacation investment if something goes wrong due to illness, or other unforeseen circumstances?
If I have to cut my trip short because of an emergency can I afford the cost of a return airline trip home?
Does my health insurance cover me away from home and in foreign countries, if I become ill or am injured while traveling?
If my bags are lost or I have to spend an extra night because of weather-related problems, can I afford to buy replacement necessities and pay for extra lodging?
If you answered 'No' to any of the above questions, chances are that travel insurance may be a wise investment. Travel insurance can end up saving you a lot of money
So what is Travel Insurance?
Travel insurance is designed to cover the times when things go wrong and problems arise. Most travel insurance policies usually bundle the following three types of coverage into one comprehensive policy:
Financial reimbursement for trip cancellation, interruption, and delay in situations arising from conditions such as illness or bad weather; and for baggage loss and/or delay.
Medical insurance and medical evacuation coverage in case you become ill or are injured while traveling.
24-hour assistance line to help find doctors, help arrange accommodations, contact your family or other assistance in case of emergency.
There are a number of reasons why you may want to purchase travel insurance. The most common reasons are peace of mind, protection from the unexpected, and concern over losing the financial investment in a trip.
Here are some real-life examples:
You have to cut your trip short because of illness
You have to cancel your nonrefundable trip because a family member had an accident
Your flight is delayed overnight because of bad weather, and you need a hotel room
Your baggage is lost or substantially delayed
You miss your cruise departure because of weather-related flight delays
You need medical assistance while abroad
You have an auto accident in a foreign country and need legal assistance
You have to cancel a trip because your home is flooded or uninhabitable
You can't get home because of a hurricane, floods or another natural disaster at your destination
The www.TravelInsuranceCenter.com Policy Picker tool allows you to compare companies, policy coverage, benefits and prices of several travel insurance policies offer by the industry leaders.