Top Canadian Provinces for Expats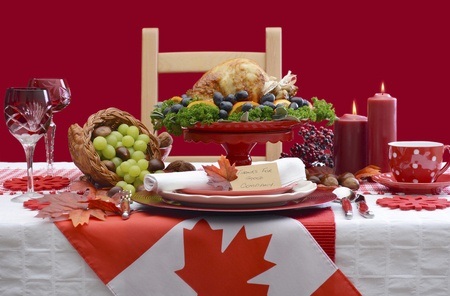 Fall is finally here, and that means Canadians are gearing up for their Thanksgiving holiday on October 10th. Our neighbors to the north are blessed with drop dead gorgeous scenery, and storybook destinations that make you want to buy all the cozy scarves, and pack your bags. Whether you're considering becoming an expat, or you're already lucky enough to call Canada home, these destinations are a must see for active adults who love the outdoors, and a culturally rich lifestyle.
Prince Edward Island
The backdrop to the beloved Anne of Green Gables stories, Prince Edward Island PEI, is Canada's smallest province with postcard worthy views, exquisite beaches, and plenty of offerings for the 55+ outdoor enthusiast. Waving meadows, sea cliffs, and majestic lighthouses make for irresistible scenery, and high end eateries, and shopping are only a small part of the island's charm. Walking, and bike trails are perfect for nature lovers, and locals say safety is one of Prince Edward Island's strong suits.

Victoria
Named one of Canada's best retirement destinations by MoneySense, boasting mild temperatures compared to neighboring provinces, Victoria is the ideal destination for boomers, and snowbirds. British Columbia's capital offers an abundance of active lifestyle amenities such as hiking trails, walkable downtown areas, and plentiful parks for canine companions. Experiencing stunning Victorian architecture, botanical gardens, and exploring the arts is made easy thanks to efficient public transit, and bike paths. Lush natural beauty, and waterfront living make Victoria an attractive option for retirement living.
Vancouver
For 55+ retirees preferring an urban lifestyle, Vancouver British Columbia consistently ranks high for quality of living, and plentiful amenities. It's coastal location features a warmer climate, making Vancouver a popular tourist destination. With a reputation for diversity, this bustling city is a melting pot of ethnicities, and cultures, from its friendly people, to fantastic dining. Stanly Park, and Mount Seymour Provincial Park feature beautiful city views, and trails for outdoor recreation. A metropolitan playground of museums, shopping, and entertainment, Vancouver has something for everyone with unbeatable cityscapes.
Ottawa
The Canadian capital is beautiful, historic, and lively. Autumn in Ottawa is especially spectacular, and historic attractions, outdoor activities, and entertainment abound. Located in eastern Ontario, Ottawa is a highly educated city, renown for its safe environment, and fusion of cultures. Parliament Hill, and an array national galleries attract art connoisseurs, and over 850 parks cater to outdoor enthusiasts.