Surf, Sand & Age Friendly Living in Honolulu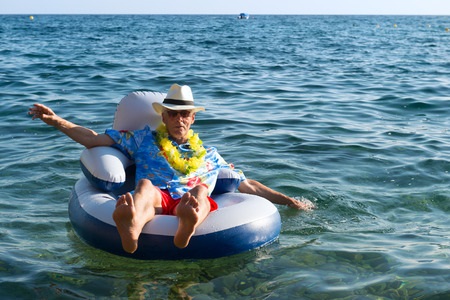 Mahalo or thank you to the initiative put into place making Honolulu, Hawaii an age friendly paradise for everyone, particularly 55+ retirees. Honolulu is the vibrant capitol of Hawaii located on the Polynesian island of Oahu. Rich in amenities, spectacular scenery, and the welcoming spirit Hawaii is known for, this island destination is healthy active adult living at its best.
In May of 2013, Honolulu became a member of AARP's list of age friendly communities, and part of the World Health Organizations's (WHO) Global Network of age friendly cities. The University of Hawaii Center on Aging was elected to spearhead the age friendly initiative, and conduct the necessary research to put this plan into action. From outdoor places designed to accommodate all ages, to state of the art healthcare facilities, the vision behind creating a community where boomers, and retirees can age in place continues to unfold.
What comes to mind when imagining retirement living? Affordable housing, social opportunities, and a community that encourages active aging. Honolulu is lush, urban, and an idyllic city to spend your golden years. The island city features a lively, walkable downtown with plenty of upscale shopping, dining, and entertainment as well as ample sidewalk area, and buildings that are accessible to those using mobility devices.
TheBus is the official transportation system of Honolulu that provides an affordable, and efficient way to get around the city. Senior fares, and passes are available costing far less than taxi services, or purchasing gasoline to use your own vehicle. For those with disabilities, TheHandi-Van is available to eligible passengers providing options for annual or biennial passes.
Many 55+ communities throughout Honolulu such as Hokua Condos, and Queen Emma Gardens feature on site amenities, and the convenience of being within walking distance to downtown. If white sands, and aquamarine waters were in your retirement plan, some communities offer ocean views to make life feel like a year-round vacation. Honolulu is also home to renown healthcare facilities such as The Queen's Medical Center also the largest hospital in Hawaii, and nationally ranked one of the best facilities by U.S News and World Report.
From the the Bishop Museum, and Aloha Tower, to the poignant historic landmark of Pearl Harbor, active adults will find Honolulu to be steeped in history, and culture. Enjoy a healthy, and active retirement participating in water sports on Kailua Beach,exploring stunning landscape along Oahu's hiking trails, and savoring fresh island produce. What would a local tell someone considering an island lifestyle?
"You can't buy happiness, but you can go to Hawaii, and that's pretty much the same thing "~ Anonymous