New Year Resolutions for the Active Adult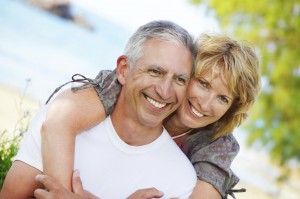 New Year Resolutions for the Active Adult for a Healthy and Happy 2013
Half a month has gone sine a New Year has begun and this is the time when you can ask whether you are sticking to your New Year resolutions. We all make New Year resolutions. Some of us make up our minds to somehow reduce our chocolate intake, while others decide that this year; they will lose those extra 4 kilos they have been carrying around. But how many of us stick to our New Year resolutions? It is not an easy task to adhere to these resolutions. But with dedication and perseverance you can do so. The outcome will be that you would be attaining healthier and smarter choices in life, depending on the resolutions you made. If you did not make any New Year resolutions, it is still not too late to do so. Below are some resolutions to consider.
1. Exercise – If you don't already, this is one of the most important New Year resolutions to make. Exercise helps you to stay fit and healthy. A half hour walk every day around your neighborhood or park is extremely beneficial. If it is raining, you can always consider going to your nearest shopping mall and walking there.
2. Eat Healthy Foods – As with exercise, eating healthy foods is also an important New Year resolution. Keep your snacks healthy too. Instead of reaching for a bag of potato chips, this year, consider a fruit. Eat more nuts; drink more low-fat milk and green leafy vegetables. Avoid drinking coffee and consider green tea or flavored tea.
3. Go for Regular Check-ups – Many seniors avoid going for their yearly or quarterly check-ups. This is a bad move. As a 2013 resolution, you should make up your mind to visit your doctor often and get your health okayed by him/her. Don't forget to check your dental health too.
4. Check-up on Current Medications – Sometimes, some of your currant medications may not be necessary and you may be taking them anyway. Make sure that you are taking only the necessary meds and also ensure they do not counteract with any new medications. Try and purchase your medications from one pharmacy, so that the pharmacist, can red flag drugs that may cause side effects when combined with other drugs.
5. Consider Reducing your Energy Costs – Many seniors spend exorbitant amounts of money on their energy bills. You will be visited by members of the energy companies at the beginning of the year, and they will advise you on how you can reduce your energy bills. Adhere to this advice and you will save money and contribute to saving the environment.
6. Enjoy Life – The most important New Year resolution, for 2013, is to enjoy life the best way you know how. Never let the small things get you down. Be positive. Take a cruise, go shopping, go dancing and do what you always wanted to do. A happy life is a healthy life.
These New Year resolutions are not impossible to adhere to throughout the year, especially if you live in an active adult community. You can have your pick of exercise, cut your energy bills and enjoy life in these communities. In addition, most of the communities are built near medical facilities, so that a visit to the doctor does not take you hours. Below are some communities that help you to stick to your New Year resolutions.
These are just a few communities where you can exercise, enjoy life with friends and have fun while ensuring good medical health.  If you are interested in finding out more about active adult communities, visit our website ActiveAdultLiving.com.  Also, make sure to stay plugged in to the social media, so signup to Twitter and Facebook to keep in touch with your friends and family. In the process, like us on Facebook and follow AactiveAdultLiving on Twitter too.