Life is Paradise in Sunny KaMilo at Mauna Lani Resort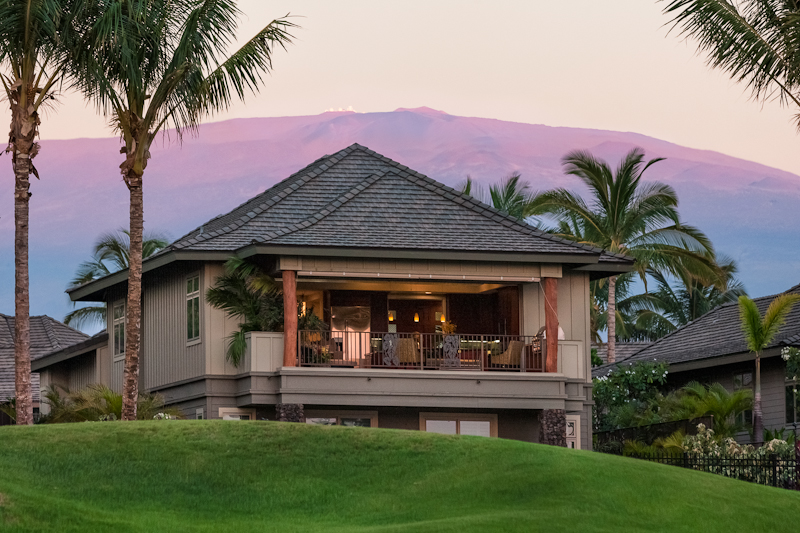 If you have always loved coastal living and wanted to visit the sun-drenched coast of Kohala in Hawaii, now you can do so by moving to KaMilo at Mauna Lani Resort. Resort-style living in the tranquility of Mauna Lani Resort and lush green surroundings and beautiful views are all up for the taking at this active adult community. Read on to find out more on the experience that awaits those who choose "retirement" at KaMilo.
Visiting the Community
KaMilo at Mauna Lani Resort is an extremely private retirement community with just 137 single-family detached homes. Homes in this community are located close to the Mauna Lani golf course. So, you will wake up to lush greenery every day of the year. This community features 8 spacious, well-laid out floor plans that include 3 bedrooms, 2.5 to 3 baths, great rooms, walk-in closets, family-rooms with an option of another bedroom, 2-car garages etc. Some homes are built on different levels, and if this is a problem to you, you can consider a one-story home. All homes feature large window that let in plenty of sunlight all year round, high ceilings, well-equipped kitchens and large, cozy bedrooms. Prices of these homes range from $780,000 to $1,600,000. Although it is a bit pricey, you can be sure you will fall in love with these homes and the community, as well as, the wonders of Kohala Coast.
Amenities of Mauna Lani Resort are Yours
When you live inKaMilo at Mauna Lani Resort, you have special access to all the amenities provided by Mauna Lani Resort. Do you want to enjoy the facilities and amenities of the Mauna Lai Beach Club? You can if you are a resident of KaMilo. You have discounts to spa treatments and golf and other course amenities, and can also take an active effort in working out and staying fit at the Mauna Lani Sports and Fitness Club. The fitness center includes a lap pool, gym and outdoor spa. The hotel pool and access to the white, sandy beaches is also up for grabs for a small, additional fee. The Mauna Lani Resort is a golf enthusiast's dream. There are two championship golf courses, Mauna Lani North and South. This course is open to all golf lovers irrespective of their skill levels. There is also an open-air entertainment area ideal for BBQs and parties. Do you need anything else? You have the sun, sea, sand and all the amenities you could ever wish for, for an ideal retirement.
Builder of KaMilo
As an interested homeowner, you would, naturally, wish to know more about the builder of this wonderful community. KaMilo at Mauna Lani Resort is built by Brookfield Homes. This builder has been responsible for many residential resort communities since 1999. This is a builder who knows how to capture the perfect lifestyle of Hawaii. Communities by Brookfield Home are situated in some of the best resort locations and perfectly captures the essence of island living. This is an award-winning builder, and you should have no worries about the quality and durability of your home. Every home is perfectly built to suit your retirement needs.
Are you interested in living your retirement years at KaMilo at Mauna Lani Resort or any other active retirement community? If so, you should visit ActiveAdultLiving.com®. This is a website where you can find over 6,900 listings of active adult living communities across the US, Canada and Mexico.