Is a Second Home Part Of Your Retirement Plan?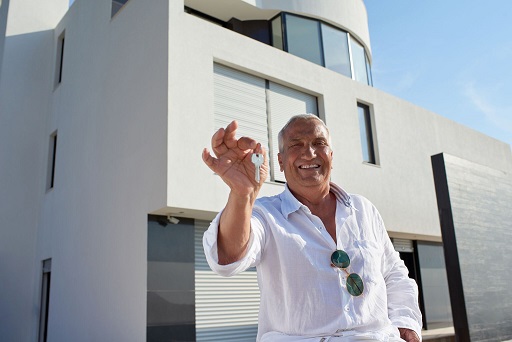 Purchasing a second home isn't just for wealthy real estate moguls – in fact for many baby boomers and retirees, acquiring another mortgage has become a sensible option not just for themselves, but also their families. According to the National Association of Realtors Generational Trends Report, 50+ buyers are more likely to invest in a multi-generational home or an additional property, hence the ever popular mother-in-law suite. Not only are Boomers emerging as our fastest growing demographic, they're also coming out on top as the most financially secure generation in the U.S, and the driving force behind today's housing market.
When a Second Home Is a Family Affair
As active adults take on the responsibility of caring for aging parents, investing in a home to accommodate their growing needs whether in an assisted living community or the house next door makes sense from a practical standpoint as an ideal alternative to traditional senior living facilities. Alternatively, empty nesters are also finding themselves supporting their adult children, sometimes referred to as the "boomerang generation". Despite having left the nest to pursue college or a new career, many millennials are landing knee deep in debt, and either moving back with their parents or relying on them for housing assistance. Multi-generational homes are on the rise as a way to bring families under the same roof, provide them with separate living quarters, and help ease the financial burden for everyone involved.
Snowbirding and Vacation Getaways
The vast majority of secondary home buyers are adventuresome snowbirds, and retirees looking to be two places at once. Maybe they've dreamt of a place in the mountains, or a penthouse in the city, but if they plan to spend significant time away from their primary residence, exploring the vacation home market could be the way to go. Since Sun City Arizona, active adult communities are one of the hottest trends in vacation properties because they give 55+ buyers options for various home styles, and combine the ease of a low maintenance home with some offering the kind of luxury only found in five-star resorts. If rented out during the offseason, owning a seasonal home can be a lucrative opportunity for extra income. Listing vacation rentals on forums like Airbnb, particularly in prime locations, offers guests a personalized alternative to hotel chains, and can help offset the cost of ownership.
Taking the leap into buying a second home isn't for everyone, but it's one-way baby boomers are investing into the future whether it's a summer cottage on the coast, or helping a loved one find their stepping stone.
---
Home Buyers and Sellers Generational Trends. (n.d.). Retrieved June 17, 2018, from https://www.nar.realtor/