Home Design Tips for 55+ Seniors for Large and Spacious Homes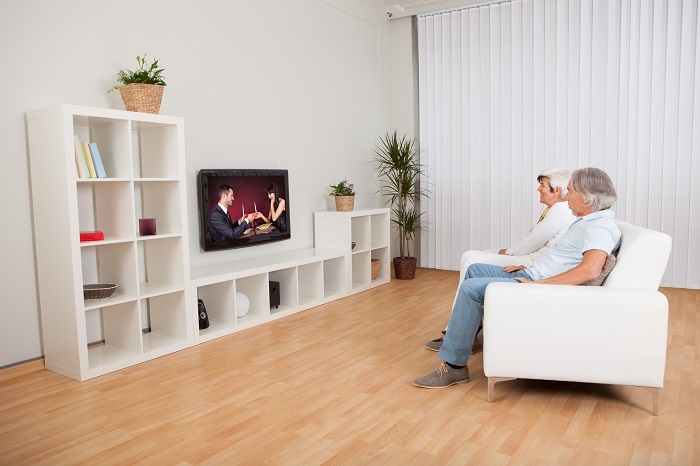 Many 55+ active adults prefer to live in smaller homes as this requires the minimum of maintenance. However, there are instances when your small home may tend to smother you and cramp your style. If you are an active adult who has been wondering what to do with your small home, and how you can make it look a little bit spacious, here are a few design tips that will help you get through this process. Adhering to these design tips will also include your personality into your home while making your home look good.

Consider a Home with an Open Floor Plan
If you consider it, almost all active adult communities feature open floor plans. These homes have very few walls dividing certain sections of the home. Most often, the living room and dining room are in one area, and there are no dividing walls. Sometimes, even the kitchen/pantry may also be visible through these areas as this too will not feature a dividing wall. This is an excellent idea if you wish to make your small, home look larger. Open floor plans make your home look larger and let in natural light. High ceilings and large bay windows are also excellent to make your home look bigger and brighter.
Use Light Colors and Clever Contrasts
Never color the interior of your home with dark colors. This will definitely make your home look smaller. Always consider light colors, which make a small space look larger and brighter. Cream colors and icy blues are ideal combinations and maximize the effect created by natural light. You can try painting wall trims and moldings in colors lighter than your wall. When you do this, it gives the illusion of making your wall look as if it is further back making your home look bigger.
Purchase Light-Colored Furniture
Dark, antique-looking furniture will make your home look smaller and formidable. However, if you consider light colored furniture in your light colored painted home, you will definitely find that your home looks larger. Avoid adding furniture that you brought from your old home. This will not be suitable for your new home, especially if your previous home is larger than the new one. This does not mean you should buy new furniture, just avoid the clutter and place the pieces in a strategic order. Place bookshelves and tall cupboards against the wall. Avoid blocking the hallways and doorways so that you don't knock on furniture when walking.
Mirrors and Glasses Add Depth
Mirrors are excellent items to make your home look larger. Of course, this does not mean you should add mirrors everywhere. Just in the right places. Mirrors provide the illusion of depth. A strategically placed large mirror, behind your sofa, will make your room look large and airy. You can also consider glass-topped dining tables and coffee tables to add more flow.
These tips are sure to help you make your downsized home look spacious, brighter and welcoming.
This article is courtesy of ActiveAdultLiving.com® your premier website of more than 5,900 55 plus communities across the USA and Canada.