Focus on Maryland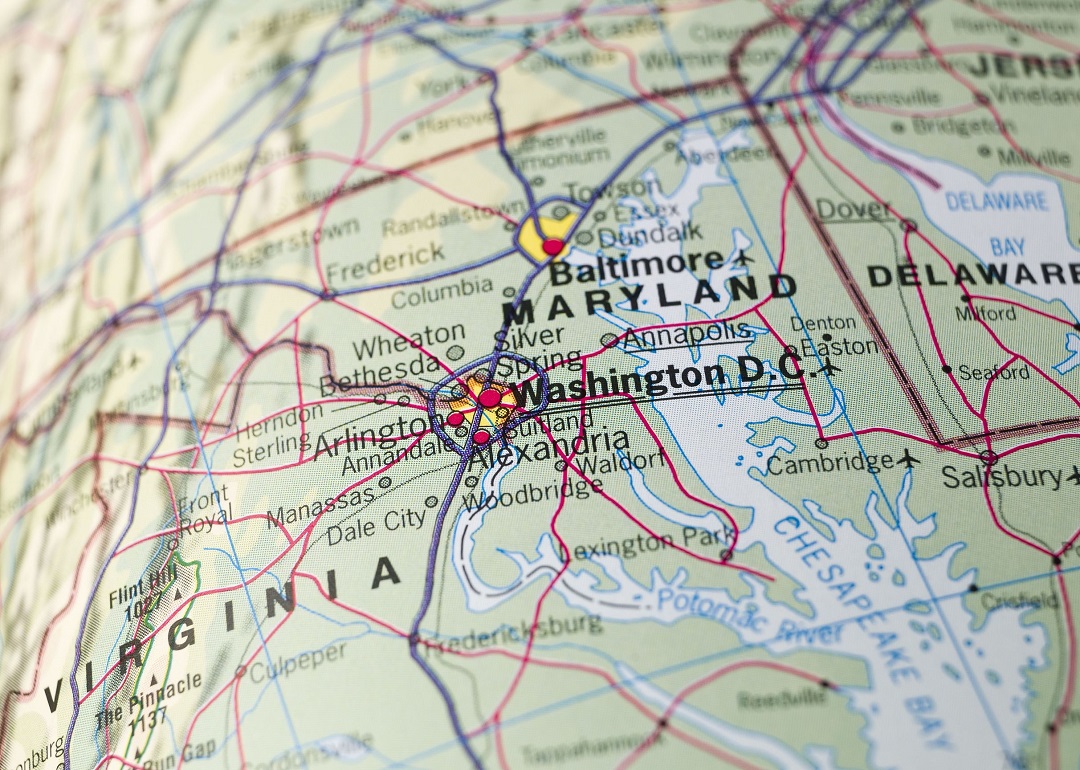 Empty nesters who might consider a change have many options to consider, one of which might be to move to a new setting and start a new life. If you have never considered Maryland, here are some reasons why you might want to give it some thought. There are many great things about Maryland that may tip the scale for you. So, without wasting any time, let's find out why the beautiful state of Maryland could be an excellent choice for your new adventure.
All about Maryland and its Attractions
Maryland is the birthplace of the famous poet, Francis Scott Key, who wrote the "Star-Spangled Banner". It borders Virginia, West Virginia and the District of Columbia, as well as Pennsylvania and Delaware. It is considered the 19th most populace state in the USA. It is also the wealthiest state in the USA with the highest median household income. Maryland's nickname is "America in Miniature" due to its topography; everything from sandy dunes to marshlands full of wildlife to gently rolling hills and pine groves can be found in various areas of Maryland.
When it comes to attractions and activities, this state is near the top. There are a number of museums where you can familiarize yourself with Maryland and its African-American heritage. These include the African Art Museum and the African-American Heritage House Museum. You can also experience the devastation and the loss during the fighting that occurred on the worst day of the Civil War at the Antietam National Battlefield.
Bird and nature lovers can visit the Black Water National Wildlife Refuge in Cambridge to get a look at the largest population of nesting bald eagles. If you like fishing and watching the bay or biking, North Beach is the best place to enjoy "pleasant living". Bill Burton Fishing Pier State Park, located on the Eastern Shore, is another great place to enjoy fishing. Here, you will be able to catch striped bass, sea trout and catfish and many more fish from your perch on the lighted pier.
Then there is the golfing…. Golf is very popular in Southern Maryland. There are more than 200 golf courses throughout the state. This enables you to take the time from your busy schedules to practice your swing at the nearest golf courses in your area.
Consider an Active Adult Community in Maryland
Are you sold on Maryland? If so, there are 190 active adult communities in this state. These active adult communities offer you a variety of styles of homes from ranch-style homes to villa homes to single-family homes to condominiums and townhomes. Anything from waterfront communities to luxury communities or economy options with homes priced below $150,000 can be found in this wonderful state. So, if you are considering retiring to this wonderful state, here are a few active adult communities to consider.
Check out these communities:
There are more active adult communities to choose from. You can see these by visiting our website ActiveAdultLiving.com®, the website that features more than 8,500 active adult communities. Visit our website and locate the perfect community in Maryland that suits your requirements.