Focus on Idaho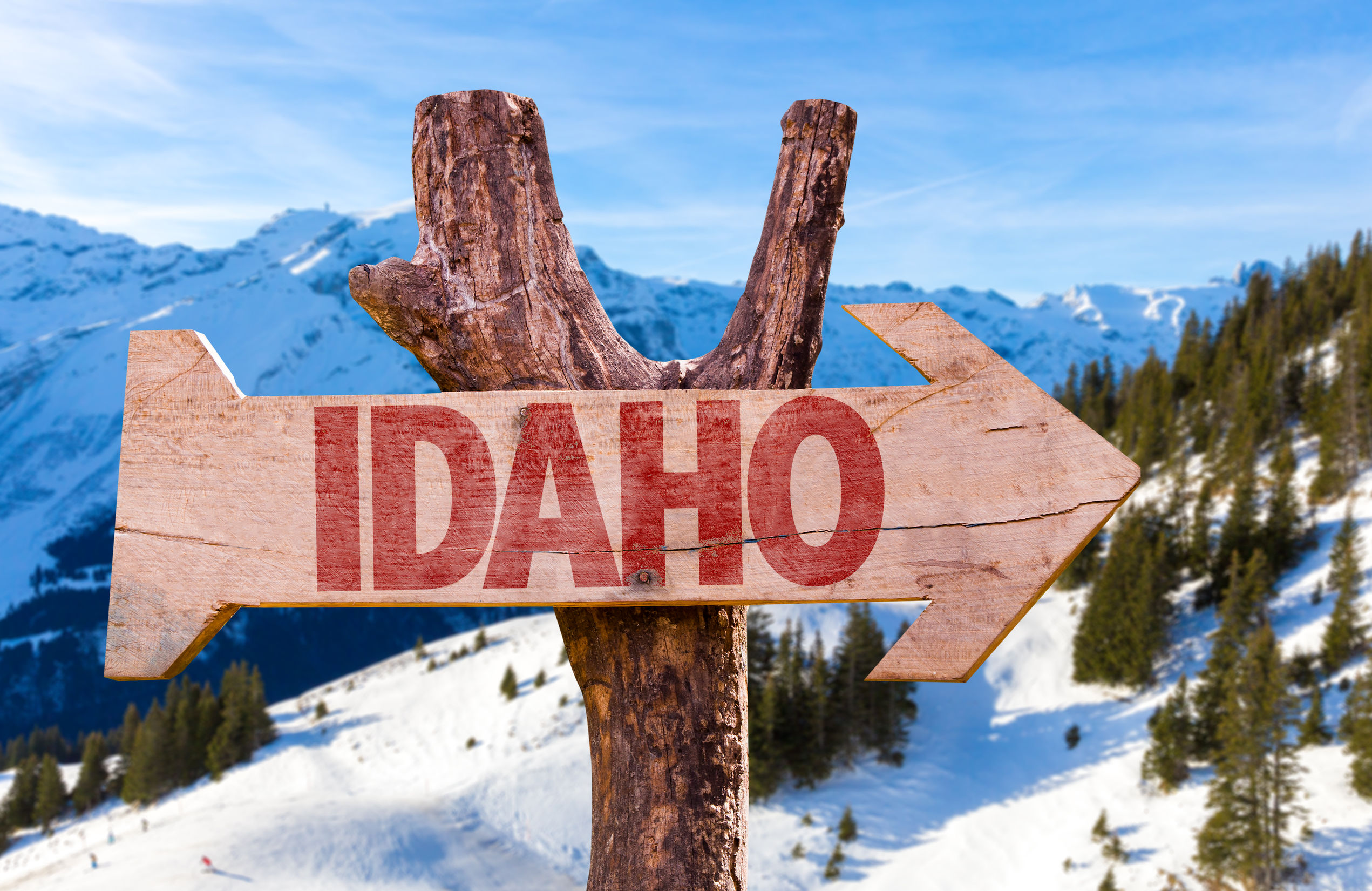 Have you included Idaho as a State to consider when it comes to purchasing your retirement properties? Are you looking up information that can help you make up your mind as to what States best fit your requirements and expectations of an active retirement? Here is some information that will make you more knowledgeable of the "Gem State". Here also is some useful information on the state of Idaho and the things you can do, if you move into a 55+ community in this State.
Geography of Idaho
This Rocky Mountain State is landlocked and bordered by Canada to the north and Nevada and Utah to the south and Montana and Wyoming to the east and Washington and Oregon to the west. Idaho is the14th largest State having an area larger than that of New England and the 39th most populated. This State has an abundance of natural resources and scenic areas. Steep canyons, snow-capped mountains, lakes and rivers, and mountainous peaks are some of these natural resources and scenic areas. For those who wish for a mountain lifestyle, 55 communities with great mountainous backdrops will surely be a superb choice.
The climate of Idaho
Idaho has a varied climate, and the maritime influence is felt, especially in winter. Because of this, Idaho experiences moderate winters in the western border of the State. However, wet summers and dry winters are experienced in the eastern part of the State with a semi-arid continental climate in the eastern part. However, summers in Idaho are hot and winters are cold although the temperature rarely goes below zero.
The economy of Idaho
Because of its mountains and forests, Idaho is rich in natural resources. Currently, Idaho is the chief producer of zinc, silver, lead, and lumber. The southern desert region of Idaho is extremely fertile, due to irrigation, and has been made into farmland. Agriculture is Idaho's major source of income. The State grows potatoes, sugar beets and wheat. Beef and cattle also contribute to the state's income. Idaho is also a popular tourist destination.
What to See and Do in Idaho
Idaho has an abundance of things to see and do. Historic sites and monuments, national parks, reserves and wildlife refuges, etc. are some of the things you can see and visit when in Idaho. There is so much of nature in Idaho, you can enjoy this by hiking, biking, rafting or driving. For example, you can drive the 280 miles of road through loops when you take the International Selkirk Loop. This road passes through Idaho, Washington, and British Columbia. Then, winter can be enjoyed at Sun Valley skiing, ice skating, and snowmobiling. Summers in Sun Valley is for golf, fishing, and mountain biking and hiking. The Craters of the Moon National Monument is where you will find the remains of extinct volcanoes. Take a jet boat or raft float trip and ride the deepest river gorge in North America, Hells Canyon. Take a day off and visit the Museum of Idaho for some splendid history and science-related exhibits and activities.
As you can see, Idaho is not a place that allows you to sit and waste time. This State enables you to enjoy every minute of your retirement years exploring and enjoying what it has to offer.
There are 30 active adult communities in Idaho. Visit our website ActiveAdultLiving.com® and obtain information on any one of these senior living communities. You are sure to find a retirement community that suits your lifestyle here.