Experience Vermont's Storybook Charm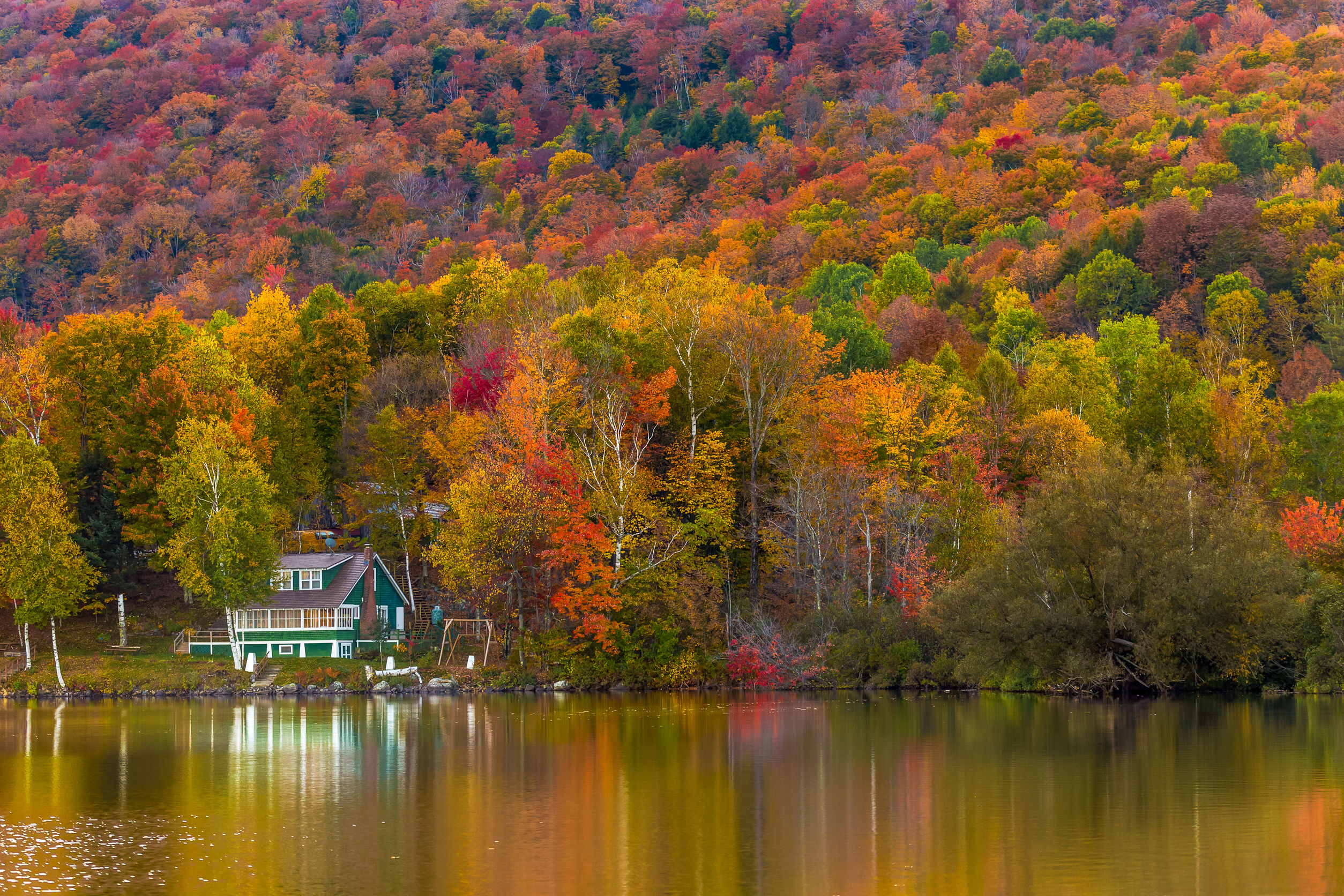 Sweet apples, cooler days, and rustling leaves encompass all things fall, and few places evoke the crisp, brilliance of the season like Vermont. Located near the Canadian border, Vermont is synonymous with autumnal glory from its spectacular foliage, and historic covered bridges, to the flowing maple syrup that makes this storybook region the darling of New England. Whether it's a picturesque hike surrounded by a showcase of trees, or taking a walk down memory lane to explore art galleries, and museums, dreams of the perfect fall getaway start here.
Vermont is the idyllic setting for outdoor recreation from bike riding through quaint villages, to cross country skiing. Take a breathtaking zipline canopy tour with ArborTrek Canopy Adventures, hike the Mount Mansfield state forest trails, or spend a scenic day on the golf course in popular cities like Stowe, and Manchester. Vermont's impressive landscape is the perfect venue for experiencing an exhilarating outdoor adventure, or taking the dog for a stroll along waterfront park trails.
Fall is not fall without a culinary experience, and Travel & Leisure named Vermont one of the top foodie destinations from finding the perfect apple cider donut, to sampling local cheeses. Local breweries are prized in Vermont, and landmarks like Three Penny Taproom in Montpelier, take pride in their craft beers, and delicious regional flavors. After a day of hiking, nothing is more cozy than apple pie with a slice of famous Vermont cheddar, or sitting in front of a fire with a drippy ice cream cone after visiting the Ben & Jerry's factory in Waterbury. Ready for maple everything? From baked beans, to maple cream pie, local sugar houses give visitors a peek into Vermont's iconic, sweet past.
A visit to Vermont isn't complete without a stay in one of its charming inns including the romantic estate of Four Chimneys, and Windsor Mansion Inn, followed by a maple sugar scrub at a local day spa. Farm to table is a way of life with plenty of farm stands, and u-pick orchards for a taste of ripened perfection. This time of year Vermont comes alive with art, and music festivals from the Vermont International Film, and Manchester Fall Art Festival, to the Stow Foliage Arts. Covered bridges are to this area what the Eiffel Tower is to Paris. There are over one hundred captivating bridges in Vermont, with Montgomery considered the covered bridge capital with six charming bridges to visit. This picture perfect destination welcomes thousands of visitors every year who seek out the fall experience they thought could only exist in the pages of a book.