Experience the Best of 55+ Senior Living with Singles Cruises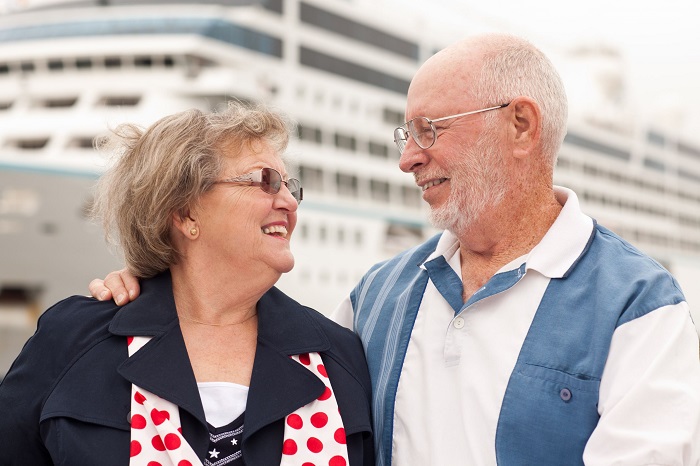 Are you single and considering taking a cruise in your twilight years? This is a good move as you are bound to have a great time and meet new people. Who knows, maybe you might meet your next significant other…. There are many options for 55+ seniors when it comes to singles cruises plus there are many benefits of singles cruises. So, start making plans today.
Benefits of Singles Cruises
If you are hedging about going on a singles cruise, you should really consider your options. There is a myriad of benefits to singles cruises and to senior living.
Begin your Life Again – If you are recently retired, widowed or divorced, you may be stuck in a rut trying to deal with these major life changes. A change and a little adventure are just what you need to get over the rut. A singles cruise is the perfect way to begin your life again. These cruises offer loads of fun and entertainment in a structured and comfortable environment. This beats staying at home and feeling sorry for yourself.
Meet New People – Life can be extremely tough for a single senior. The lack of companionship is one of the reasons many 55+ seniors suffer from depression and other problems. A singles cruise is just what you need to meet new people. You are bound to meet loads of people who you can have fun with. These people can become your lifelong friends.
Find Romance – Sometimes, if you are very lucky, you may meet that special someone who will keep you company during your twilight years. Cruises are pretty romantic and all that ocean air and blue skies and sunsets are just what romances are made of. Just because you are over 55 does not mean you have to deny yourself the chance to love again. So, go on a cruise and meet that special someone waiting for you out there.
Take Part in the Activities – Cruises are all about doing things and trying new things. So, although you may still be down, don't let is keep you from enjoying your cruise. There are a variety of social activities you can enjoy. These include dance lessons, golf, or pottery classes, etc. Even if you don't know a thing about either activity, take the time to try it out. Who knows, you just may find some activity you are good at and have fun while trying it out.
What you Need to Consider about Singles Cruises
Keep your age and physical fitness in mind when you plan your singles cruise. Remember, you are no longer able to drop what you are doing and go gallivanting at the drop of a hat. Consider what you want from your cruise and the length of sailing. Remember to stock up on your medications before you go and speak with your doctor before making your booking.
Singles cruises are great for 55+ seniors to enjoy life, make new friends and hopefully, find romance again. There are many special deals offered to seniors. Ask about these deals when making your plans. Plan your cruise well and get ready to have a great time and lead an active retirement!
This article is brought to you by ActiveAdultLiving.com®, the premier website for more than 6,000 active adult communities in the US and Canada.