DeLand Lives Up To Its Artistic Reputation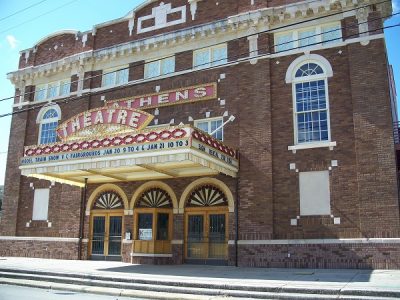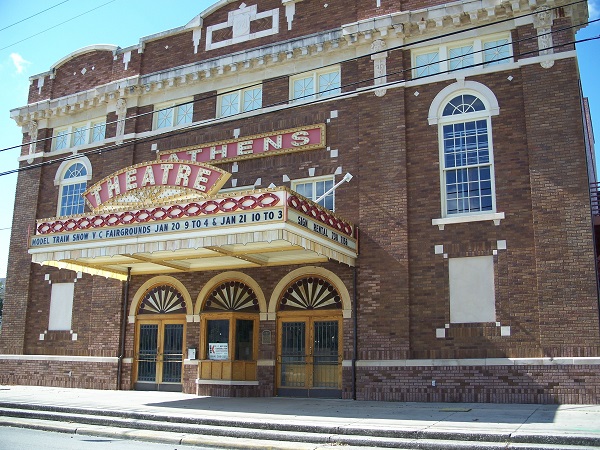 With summer winding down, why not spend the last stretch in Athens? Known as the "Athens of Florida", Deland is an artistically driven town nestled in the Daytona-Orlando Beach area and guaranteed to change everything you thought about the Sunshine State. Founded in 1876 by Henry DeLand, and winner of "America's Best Main Street" – you won't find crowds of sun-tan oiled beach bums, but rather a melting pot of local artisans, a global architecture, and historic relics on every street corner. From the Corinthian columns of Volusia County Courthouse, and lifelike depictions of DeLand's past painted across the city, to the well-preserved charm of turn-of-the-century homes, this slow-paced town has a story to tell.
Surrounded by a canopy of magnificent oak trees, this former persimmon grove is a slice of "old Florida." Home to more than 70 historic buildings, including The DeLand House built in 1886, and Stetson University, a replica of New England's ivy leagues, and the heartbeat of the city, the city has been preserved, and revitalized to its former glory. Like most college towns, Deland takes pride in education and draws a diverse crowd to its charming downtown vicinity where old meets new. Markets from a century ago are now home to thriving local businesses from quaint boutiques, and restaurants, to specialty shops tucked behind vintage storefronts.
Immersing yourself in art, and history is as easy as taking a stroll. The city's most notable attraction is the DeLand Mural Walk, a larger than life collection of more than a dozen murals – a living history book if you will. Adorning the sides of buildings, and along the retaining wall of Painters Pond Park, each mural tells the tale of DeLand's past from Henry's Vision, a tribute to its founder, to delving into the city's pivotal role during WWII. Located on Woodland Boulevard, the Museum of Art showcases DeLand 's strong art community with a collection of exhibits from mid-19th century Europe, to local masterpieces. A nod to the roaring 20's, the iconic Athens Theater built in 1922, is a retro architecture at its best, and the site of Broadway-inspired shows, and concerts.
The food scene in this town is its own art form. Start the day at the Old Spanish Sugar Mill for DIY pancakes. Each table is equipped with a griddle, pitchers of pancake batter and a selection of toppings to let your imagination run wild. You'll find upscale dining at Cress, serving exquisitely presented local ingredients, authentic Italian at Bellini's Deli, and anything else you happen to be in the mood for. Of course, a visit to DeLand needs a sweet treat, and a stop at Pat & Toni's Sweet Things is a dessert lovers paradise. House-made marshmallow fluff enrobed in chocolate, decadent pralines, chocolate covered Twinkies – you get the idea. DeLand is a visual feast for the eyes, and the palate – maybe not as ancient as it's Grecian namesake, but artfully rich nonetheless.
Image CC Wikimedia