Category Archives:
Tax Savvy Seniors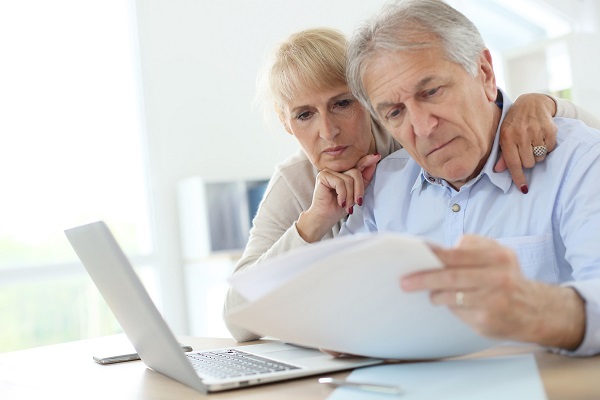 More and more retirees are considering moving to the wonderful state of Georgia. Why? Apart from all that 'the Goober state' has to offer, Georgia also has excellent tax benefits for seniors. If you are senior over the age of 65, you would understand the lure of Georgia. Most seniors live on a fixed income. Taxes and other extra expenses can cut into their income and lifestyle. This is one of the main reasons why seniors are moving to Georgia.
By Frank Curran: Principal and Resident at The Fairways at Savannah Quarters, west Savannah's finest Active Adult community.
Jim Henry, an oysterman from Mystic, Connecticut, struggled with illiteracy his entire life.   Growing up in a family of oystermen, his father pulled him out of the third grade to help support his family.  Reading and writing was less important at that time than food on the table, so dredging and scraping for oysters took priority over school work.  For decades, Jim made a comfortable living without reading a book or signing his name.  But he always felt that something was missing in his life.  At the age of 90, he decided to learn how to read and write.  At the age of 98, he published his first book, "In a Fisherman's Language". Of the experience, Jim says: 'I'm so happy, I catch myself crying; it's the difference between night and day for me. It's like I'm born again".
Of course, those who are reading this are literate; stories such as Capt. Henry's are inspirational but don't affect our lives on a personal level.  That is, until we discover exactly what Jim Henry was trying to do: fill up his life with something that was missing.  As we approach retirement downsizing and examine our lives, many of us realize that we, too, have "something missing" in our lives; a dream unfulfilled or a yearning unsatisfied.  The questions we have to ask ourselves are: are we smart enough /sensitive enough to recognize what's missing and are we brave enough to make a change?
When we were children, we could imagine that we were anything that we wanted to be: a cowboy, a pirate, a princess, an astronaut.  As we grew older, childhood fantasies turned into teenage aspirations: we would become a doctor, a musician, a sailor, an artist, a writer.  We would travel and see the wonders of the world. Teenage aspirations turned into adult ambitions, and then our lives were underway.  We packed our childhood fantasies and teenage aspirations away into "mental boxes" and moved ahead with our lives.  
Forty or fifty years later we find that our children have grown and gone, our careers have come to an end, and some of our friends and loved ones have passed on.  We wonder how it all could have happened so quickly.  At this crossroad, many of us are unsure about the next chapter in our lives; our thoughts on the matter were always fuzzy and incomplete.  We thought that "retirement planning" meant saving and investing money, and we gave little thought to our most valuable resource: our time.
And now the time is upon us for retirement downsizing.  It's time to turn the page and open the next chapter of our lives.  Some of us don't want to do that.  Change can be hard; it requires a movement and a new vision.  We don't want to change because we're comfortable where we are at the moment.  We begin and end every day in our familiar surroundings.  In the back of our minds, we know that we will eventually have to deal with downsizing but we put off dealing with it.
There's a scene in the movie Gone With The Wind where Scarlett O'Hara, beset by more troubles than she can handle, says: "I can't think about that right now. If I do, I'll go crazy. I'll think about that tomorrow."   So it is with many of us; we all have our limits.  There are some things that we just can't think about now; we'll think about them tomorrow.  For those of us approaching retirement the idea of downsizing is daunting, and it's one of those things that we prefer not to think about.  Sorting and packing our furnishings and figuring out what to do with a lifetime of memorabilia makes us crazy, so we don't think about it.  We put it off until another day.
One thing is certain: you can't start a new chapter of your life if you keep re-reading the last chapter.  Moving on can be your decision or you can procrastinate for so long that someone else will make the decision for you.  If you want to remain in control of your life, then it's up to you to turn the page.  Yes, change can be hard; but it can also be wonderful and fulfilling.  What was it that Capt. Jim said?  'I'm so happy, I catch myself crying; it's the difference between night and day for me'.  Capt. Jim turned the page on his own and opened a new chapter in his life.  He fulfilled his dream and quenched his yearning.  You can, too.  You once put away your teenage aspirations in order to pursue your adult ambitions.  What were those aspirations?  Did you want to see the world? Paint? Write? Sail the Seven Seas? Visit the National Parks?
It's time to open the boxes of your youthful aspirations, examine them, dust them off, and see if they still glimmer.  How do you feel when you think of them?  Which ones still shine?  Downsizing your home isn't an ending: it's a new beginning, if you're brave enough to make the move.  Ask Capt. Jim Henry.