Category Archives:
Texas
Texas Hill Country is home to many charming towns, but Georgetown's nostalgic setting seems frozen in time. It's one of those places that captures a bygone era of neighborliness and an old-fashioned sense of community. Located just 26 miles north of Austin, Georgetown is a treasure trove of Lone Star history with three historic districts, beautifully preserved the Victorian architecture, and the oldest college institution in Texas, Southwestern University. Named one of the top 25 retirement destinations by CNN Money, and where the state's largest 55+ community opened its doors, baby boomers continue to flock to Georgetown for the affordable lifestyle, and picturesque small town appeal.
From the fiery display of iconic red poppies, and pastoral farmland, to the San Gabriel River that flows through over thirty miles of scenic trails, and waterfront parks, Georgetown's infinite charms need no introduction. Sunrise to sunset, fantastic weather attracts snowbirds, and locals to enjoy an abundance of outdoor recreation whether it's hiking, exploring on two wheels, or taking a boat out onto Lake Georgetown. For active adults that like to mix it up a little, activities like disc golf, rock climbing, or an adrenaline pumping zip lining adventure could be just the ticket.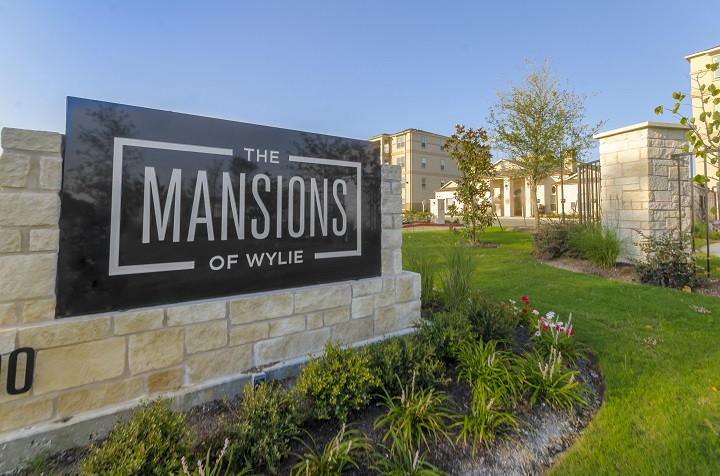 Welcome to The Mansions of Wylie Active Adult, a premier luxury community for active adults 55 and better, where residents are offered the finest active, resort-style living experience in the area. Inspired by a unique city filled with alluring attractions. The Mansions of Wylie Active Adult has created a lifestyle of luxury sought after by many, and attained by few. Start living the lifestyle you deserve at The Mansions of Wylie Active Adult. Imagine living in a place where everything you need is only a moment away. Where you're surrounded by a vibrant city filled with people who concern themselves with the finer things in life. Where you can pursue new and exciting experiences every single day. You've earned a lifestyle that affords you these luxuries and so much more.  Available studio, 1 or 2 bedroom apartments.