Category Archives:
Pennsylvania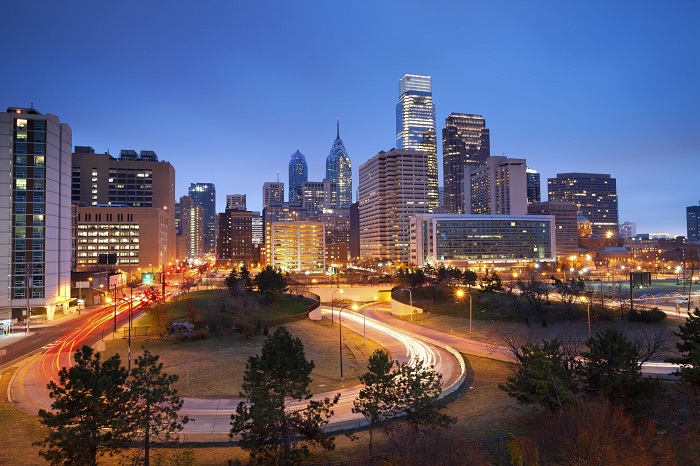 Looking for retirement communities within proximity to New York City or New Jersey?  Do you wish to enjoy your retirement years in a state where peace and tranquility are combined with entertainment and excitement?  You may not have to look far…  Pennsylvania is one of the hot spots where most retirees are considering moving and resettling in.  This is without a doubt a classy, laid back, yet exciting state that can offer a lot to the active adults.  Why?  Well, let's take a closer look at this state, shall we?
About Pennsylvania
Pennsylvania is the 6th most populated state in the US.  It is located in the Northeastern and Mid-Atlantic regions.  Pennsylvania borders six states and is full of natural resources and varying landscapes, such as the mountain ranges of Appalachia, the Allegheny and the Poconos.  This state has its roots in manufacturing and is famous for iron and steel, as well as wholesale and service trades.  Pittsburgh is the leading steel producer of Pennsylvania.  If you are into football, and if you live in Pittsburgh, you could surely root for and cheer on their football team, the Pittsburgh Steelers.
Pennsylvania is a state with a rich history and many attractions.  Venture into Lancaster County and you see the Amish people drive by in their horse-drawn carriages.  Visit Valley Forge where you will be awed by the place where Baron Von Steuben trained General Washington's soldiers.  Visit historic Gettysburg where President Lincoln delivered the Gettysburg Address.  You should also not miss the world's largest chocolate factory, at Hershey Park.  Here, you can watch how chocolate is made and even sample these sinful treats.  The King of Prussia Shopping Mall is where you will find hundreds of shops that cater to all your needs, wants and desires.  You can spend hours here and still not cover the entire Mall.  The historic district of Pennsylvania ranges from Liberty Bell to Independence Hall.  You can spend many enjoyable days visiting museums, historic sites and tours.
Retirement Communities
As you can now know there is much to see and do in the state of Pennsylvania.  You will be amazed at the way the day goes.  If you are considering moving to a retirement community within the state of Pennsylvania, there are plenty of excellent communities for you to choose.
Life is sure to be exciting and entertaining if you consider a move to one of these adult communities.  What's more, there are many (in fact, hundreds) more senior living community options in the state of Pennsylvania.  Visit the Pennsylvania state directory page of the ActiveAdultLiving.com directory for more details on all of these communities. Below are few that we have randomly chosen ones for your review:
These are just some of the communities available in Pennsylvania.  For more information on communities all across the US, you can visit ActiveAdultLiving.com.  This website will provide you information on more than 5,800 senior home communities that are age-targeted or age-restricted, making them ideal for 55+ people looking to relocate and turn a new chapter in life.  Our Active Living Newsletter brings you exciting news each month and is e-circulated to over 34,000 subscribers.  Subscribe for your own copy and all the latest news on new communities, launches, promotions, etc. will arrive at your inbox, absolutely free.