Category Archives:
Learning and Education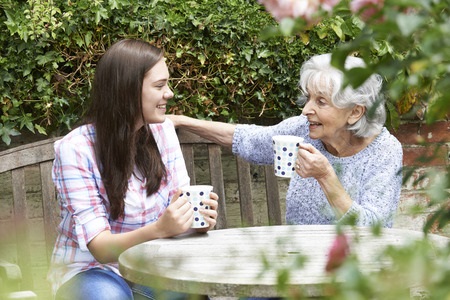 A mentor helps you see the beauty in your dreams~ As a kid, my greatest source of wisdom was my grandmother. She was a fountain of knowledge, inspiration, and in some instances a healthy dose of tough love. To this day her legacy, and words live on in my heart, and I continue to use her life lessons each and every day. If I had advice to give to our younger generation, it would be to find a mentor. Every child needs someone to confide in, to gain advice from, and feel inspired by, and seniors can benefit equally by imparting their years of knowledge, and provide a listening ear. How many times do we hear older adults wishing they wish they could teach today's youth a thing or two? Well why not get involved?
Volunteer work gives seniors the opportunity to use their time serving others, provides a sense of purpose, and improves self esteem. Working with youth is particularly impactive for older adults who may not have grandchildren nearby, and for those blessed with a heart of service. The Corporation for National and Community Service's Foster Grandparent Program through Senior Corps, gets 55+ adults involved in their community by becoming mentors, and friends to young people struggling academically, who may be going down the wrong path in life, and assisting those with disabilities.