Category Archives:
Canada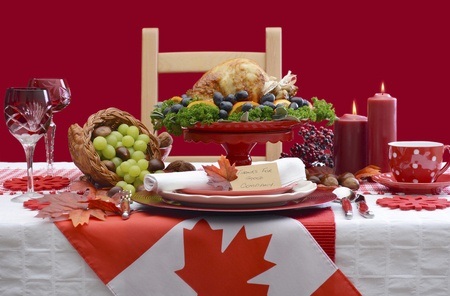 Fall is finally here, and that means Canadians are gearing up for their Thanksgiving holiday on October 10th. Our neighbors to the north are blessed with drop dead gorgeous scenery, and storybook destinations that make you want to buy all the cozy scarves, and pack your bags. Whether you're considering becoming an expat, or you're already lucky enough to call Canada home, these destinations are a must see for active adults who love the outdoors, and a culturally rich lifestyle.
Prince Edward Island
The backdrop to the beloved Anne of Green Gables stories, Prince Edward Island PEI, is Canada's smallest province with postcard worthy views, exquisite beaches, and plenty of offerings for the 55+ outdoor enthusiast. Waving meadows, sea cliffs, and majestic lighthouses make for irresistible scenery, and high end eateries, and shopping are only a small part of the island's charm. Walking, and bike trails are perfect for nature lovers, and locals say safety is one of Prince Edward Island's strong suits.
An increasing number of retirees, and Baby Boomers are choosing to spend their retirement years outside of the U.S, and Canada with its natural beauty, and national healthcare system, is also one of the happiest countries to live according to the United Nations. As with any big move, relocating will require research to navigate the how to's, and red tape.
Try before you buy. Plan a visit to the provinces you have in mind to get an idea of where you want to be, and to get a feel for the neighborhood. The national capital of Ottawa for example, is widely popular amongst tourists with its architecture, and museums while also being less expensive than other large cities. If you're a U.S citizen, no visa is necessary if you're planning on staying less than six months or if you're a snowbird, and travel to and from the states before the six month period is over.
Have kids or grandkids living in Canada? If they're citizens or have a permanent resident status, you have the option to sign up for the Parent, and Grandparent Super Visa, and live here for two years.
If you do decide to reside in Canada longer than six months, and you don't qualify for the Super Visa, you'll need to apply for a permanent residency. This gets a bit tricky, because you're application is reviewed based on income, education, and even being bilingual (English/French). According to livingabroadincanada.com, those carrying a degree, or still in the work force are higher on the qualifying scale than a retiree on a fixed income unless they can show proof of a sufficient nest egg.
Healthcare is notorious for being so expensive that many forego necessary medical treatment because they just can't afford it. Canada's healthcare system called "Medicare" is available to everyone allowing residents to receive the care they need without the burden of co-pays, and deductibles. You'll have to make arrangements for coverage in advance, unless you're still working in which case you employer can assist you with the application process.
Canada is not only beautiful, but also has a reputation for healthy people, and high quality of living. Do your homework, and plan a trip to know if becoming a Canadian expat is right for you.