Black Bull Golf Community Montana with a View of the Rockies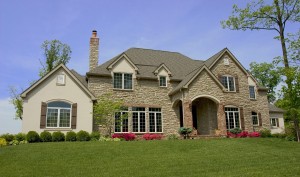 You may be an empty nester for whom the life may seem extremely dull, now that your children have left the nest and gone on with their own lives. If this scenario fits you, and wondering what you are to do with the time on your hands, keep a positive outlook, and consider this phase of your life as a time to enjoy and get yourself into an active lifestyle. An ideal solution would be to consider moving to an Active Adult community that is age targeted or 55+age restricted. These communities are ideal for 55+ adults who may like to mingle with neighbors with similar interests and in the same phase of life.By purchasing or renting a home within an active adult community in a State of your preference, you can practically turn back the clock in your life! These 55plus communities offer you the best facilities and activities to lead a lifestyle that you may have always dreamed of. Whether you wish for a water front location, a beach lifestyle, urban living – or just time to be putting around at a golf course, there are over 5,000 such communities from around US for you to choose from.
Ever Fancied Ranch Living?
If you like the mountain terrain and the ranch lifestyle, you should consider the Black Bull Golf Community. The Black Bull Golf Community is in the State of Montana, located between Bozeman and Four Corners. It is a premier golf community consisting of 316 luxurious homes designed by award-winning architect, Jerry Locati. The community homes comprise of three styles, all with breath-taking views of the golf course and waterfront, with options for its owners to customize the homes according to their requirements. These homes come with a variety of maintenance, security and concierge services that aim to simplify your life.You don't have to worry about these things when you live at Black Bull Golf Community!
Enjoying Life at Black Bull Golf Community
If you buy a home in the Black Bull Golf Community, you are ensured of doing things that you enjoy the most.  The community is an ideal place for empty nesters thatwant to enjoy life in a private community, yet also prefer to spend their time golfing, fishing and relaxing around their homes. This community consists of 316homes ranging in size from2,300 to 4,300 square feet and priced from $175,000 to $550,000. These are beautiful, well-appointed, spacious homes with one or two bedrooms that are comfortable and cozy in their design. When you are a proud owner of one of these beautiful homes, you will know that you have made a superb real estate investment, not to mention a life changing decision, by relocating at Black Bull.
Clubhouse with Activities Galore
The Clubhouse is the most outstanding feature of the Black Bull Golf Community.  This is a "private" clubhouse that welcomes all community members with open arms. You can spend time with your friends and neighbors and take part in the casual and friendly golf tournaments set up especially for you. You can also consider strolling along the paved garden paths around the Clubhouse for your morning walk or consider a swim or some physical exercise at the pool or gym. The pool is set in a unique area where all you see around you are the majestic Rocky Mountains. The fitness center is well-equipped with state-of-the-art equipment and looks out on to the 30' x 82' outdoor pool.
The Clubhouse is also an excellent place to congregate with friends and neighbors and enjoy some delicious cuisine that is served up at the Corral Bar & Grill. Here, you will find some of the best steaks and snacks that can be enjoyed in the most relaxing atmosphere. Be sure to try out Black Bull's signature cocktail, the "Hucklebully".
Golf is at Its Best in Black Bull Community
The Clubhouse also boasts of a beautiful golf course where you can practice your golf strokes or take part in a friendly game with a few of your neighbors. The driving range, the traps and the putting green are perfect for perfecting your golf strokes. If you are not so proficient at golf but like to learn the game, you can hire professional golf instructors who will make you play like a mature Tiger Woods!
The Black Bull Golf Community is an ideal place for you to spend your wonder years of second youth.It is an upscale, yet casual, active adult community that you should consider if you need a life that is fulfilling and engaged. Consider a home at the Black Bull Golf Community for exciting adventure and a fabulously interesting lifestyle in this Rocky Mountain region.
While Black Bull Golf community is one of the best 55+ communities in Montana, there are plenty more options for you to consider as well. Some other Active Adult Communities in Montana include;
If you need further information on active adult communities consider visiting Active Adult Living.com,the foremost National Directory of 55+ age-restricted and active lifestyle communities, where searching is made easy.  More than 5,000 communities are categorized into Types of Homes, Lifestyles and States.  Simply click on the relevant category and you will find the most comprehensive details on active adult communities no matter what your budget or tastes are.