Become One With Nature – Escape to Denali National Park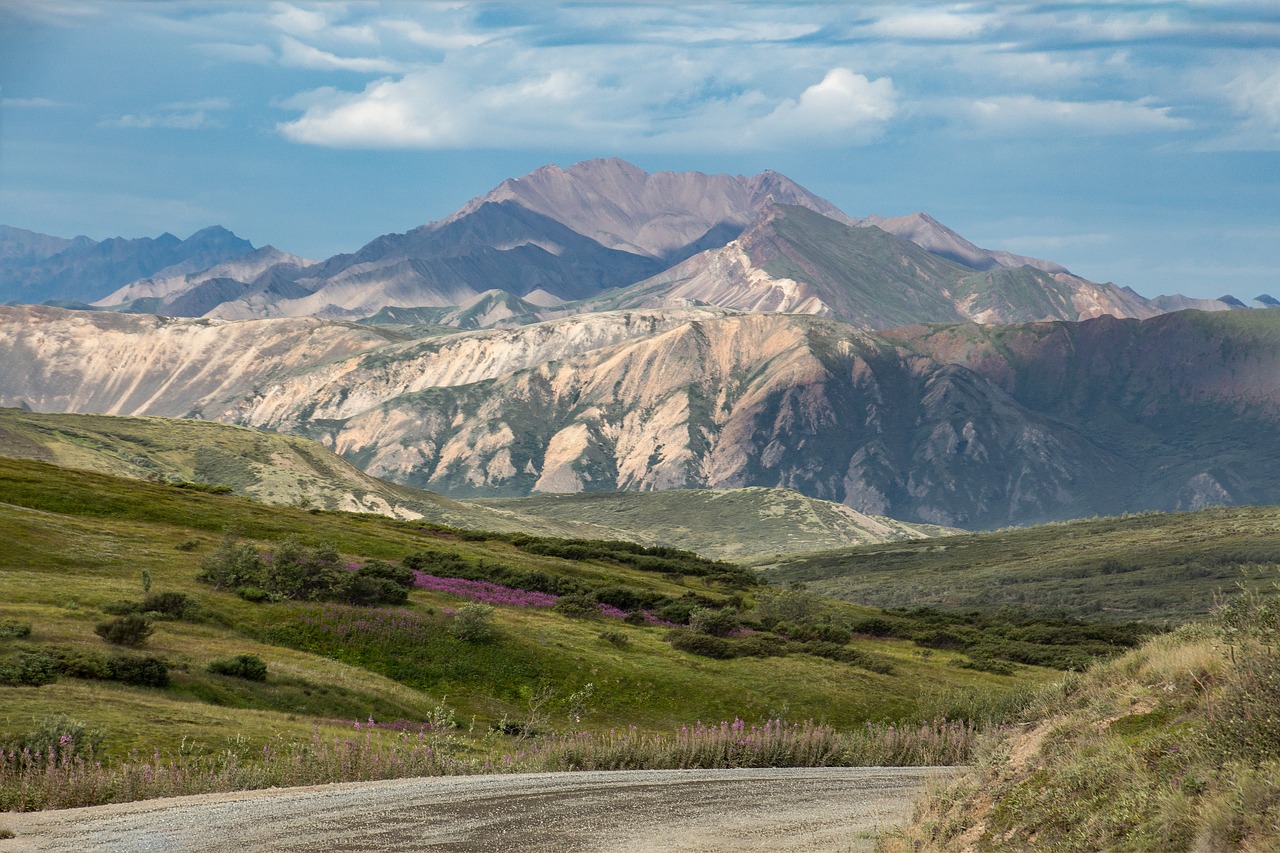 As summer temperatures reach record highs, you're probably entertaining thoughts of Russian ice bars and powdered ski slopes. While a trip to the beach might seem obvious when you're staring triple digits in the face – what about venturing off the beaten path to coexist with wildlife, and watch North America's highest snow-capped peak ascend into the clouds? This isn't any summer destination, it's Denali National Park. Here you won't find fancy water parks or poolside cabanas- but instead be completely captivated and enthralled by six million acres of natural tapestry, and summer weather that feels more like a crisp spring day.
Denali National Park is the 3rd largest in the U.S – a delicate balance of fauna and flora, dense coniferous forests, and flowing, braided rivers carved by glaciers. Mt. Denali (formerly Mt. McKinley) looms over the park extending an invitation to create your own adventure whether that's getting a jaw-dropping aerial view on a Denali Airplane tour, or zip-line endeavor, hiking the Savage River Loop, and Toklat East Branch Trail, or riding the rapids on a whitewater trip down Nenana River located just outside the park. Additionally, mid-summer daylight hours extend well past 10 p.m so there's no need to chase the sun. It's not uncommon for buses to brake for grizzlies or rogue hares crossing the road as you take a narrated wilderness tour through the tundra, but if you're lucky enough to catch a un-shrouded glimpse of Denali mountain itself, you've reached the pinnacle of what most can only dream of marking off their bucket list.
What appears to be an expanse of uninhabited wilderness is one of the earth's richest habitats. From elk, moose, and bighorn sheep, to the awe-inspiring power of the grizzly bear, Denali's infinite ecosystem is home to 39 species of mammals, 165 bird species, and more than 400 plant types – guaranteed to transport you through the pages of National Geographic. Witnessing the sheer size, and presence of one of these creatures whether through the lens of your own camera or on a guided bus tour is one of those otherworldly encounters you'll remember forever.
Because it's impossible to even scratch the surface of Denali's majesty in a single day – or lifetime for that matter – the park offers nearby lodging from inns to RV parks, and casual dining options to refuel after a full day of backpacking. With one road in and out, getting here is more than a quick drive from the city, and takes some planning. About four hours from Anchorage, traveling to Denali can be done via plane train or automobile, but once in the park, it's a bus only zone. A summer in Denali National Park runs from late May – September and often surprises Alaska first-timers who expect to see a vast landscape of ice and instead find a lush, multi-hued canvas of volcanic remnants and breathtaking glacial artistry.