Arizona Active Living Communities in the Valley of the Sun Featuring Realtor Jay Otlewski
Hey batterbatterbatter . . . remember playing baseball as a kid?  Yeah – I know – it IS a distant memory for some of us.  Most of us who played ball as kids became fans of our local teams – in my case the fabulous Seattle Pilots!
Seattle Pilots?
Yep – they lasted all of one mediocre losing season in 1969 before moving east and becoming the Milwaukee Brewers.  Reading this blog is evidence that you, well . . . read! – so, if you have a chance, Jim Bouton (who was on that hapless collection of ball players) wrote a ground-breaking book called "Ball Four' – check it out.
That's great, Bob, but this is supposed to be a blog about active adult living and 55 plus retirement communities and golf and sunny weather and pickleball and living the good life!
I know!  Now watch as I cleverly tie all of this together!
A couple of days ago I picked up the phone to call Jay Otlewski, one of our newest sponsors here at active adult living – I wanted to welcome him and his team at Desert Home Sales Group and not only find out what makes some of the Phoenix area communities that he sponsors (such as Arizona Traditions, Sun City West, Corte Bella, Sun City, Sun City Festival, Sun City Grand, WestBrook Village) so special, but maybe also discover a fun fact or two as well! Jay has been in the real estate business since 1994 and moved to Arizona from Michigan in 2006.  After working in a gourmet food company for 7 years, Jay made the transition to real estate because he found helping people make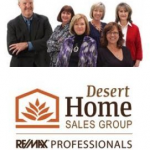 informed decisions that change their lives to be one of the most satisfying parts of real estate.  Jay had received the Innovator of the Year award from Inman News, a twice daily newsletter and is recognized as the leader in industry. Jay is married to Lynn Otlewski who is also a licensed real estate agent and in their spare time they enjoy hiking, biking, playing golf and taking scenic drives in northern Arizona.
After discussing the usual stuff – you know – the incredible weather, the club houses and activities, the golfing and shopping, the relaxing spa – the things one would expect when living in resort-like communities, I posed a question to Jay:
"Jay, I was visiting relatives in Corte Bella a few years ago and of course, made it to a couple of spring training baseball games.  In fact, I had first taken a trip from Los Angeles to the valley of the sun way back last century!  Yes, the 1980's!  I saw the Seattle Mariners play in a rickety stadium for about 39 fans – and now, there are half a dozen teams playing in beautiful parks to standing room only crowds!"
Jay replied with – "Bob-was there a question in there somewhere?"
Ummm . . . well . . . good point.
After about 20 minutes of conversation, here's what I learned.
The Sun City communities were developed by Del Webb, a name we're all familiar with.  Del Webb got his start as a construction contractor in 1928, and during the war received many government contracts – including the building of an internment camp, located in Arizona.  During this time he hob-nobbed with Howard Hughes, Bing Crosby, Bob Hope and other Hollywood types.  In fact, Del Webb had contracted typhoid fever at age 28 and moved to Phoenix to recover.
Well, he being a lifelong baseball fan (see how this is coming together?), in 1945 became a co-owner of your New York Yankees!  He eventually sold his share to CBS in 1964.  In 1948 he developed a 600 home community in Tucson called Pueblo Gardens – this becoming the prelude to Sun City which launched in 1960.  Sun City contained five home models, a shopping center, recreation center and golf course.  The opening weekend drew 100,000 people, ten times more than expected, and resulted in a Time magazine cover story.
Mr. Webb also built the Flamingo Hotel in Las Vegas for Bugsy Siegel.  He ended up owning some casinos and in addition to being enshrined in the Gaming Hall Of Fame even has an elementary school named in his honor!
Ol' Del apparently didn't sit around the pool too much in his golden years-he kept pretty active.
Active!
That's what you'll be when you choose one of Jay's excellent communities to retire to.  Please visit him and his team.
Well, I hope you enjoyed this little trip down memory lane.  Remember – it's never too late to create new memories! Have fun, no matter what you do.
Batter up!  And, oh – by the way…  If you are interested in Arizona with its myriad of active lifestyle communities and Arizona active adult 55+ age-restricted communities you'll want to check out Arizona State directory page on ActiveAdultLiving.com  where there are 243 great communities detailed for you.  It's a wealth of great info and well worth your perusal.