A Few Great Reasons to Consider for Living in an Active Adult Community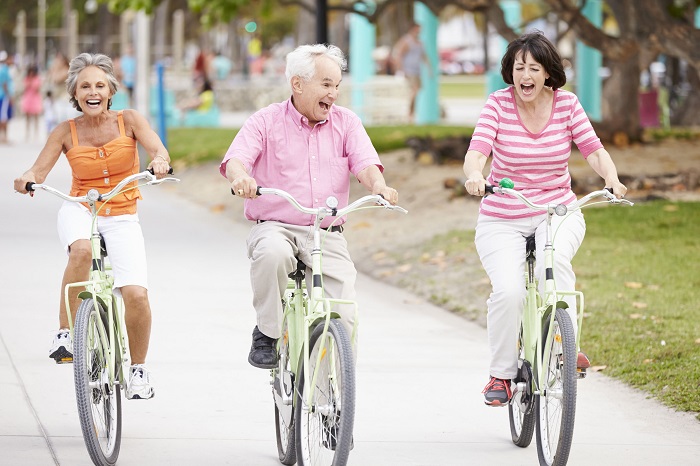 Your home may be feeling empty now that your children have left the nest to lead their own lives. You may be wondering what to do with your life and how to keep yourself occupied. One of the best ways to stay active and enjoy your new life of "no responsibilities" is to move into an active adult community. If you are not sure about this, and if it is a whole new idea that you never considered, below are a few great reasons to give yourself a nudge in the right direction.
Your Health
Healthy living is a guaranteed possibility when living in an active retirement community. Every community is built and managed to cater to the requirements of seniors who are independent and active. Therefore, you will typically find a health center, spa, swimming pool, tennis and various other means of physical activity in such communities. Apart from the opportunity to maintain or improve your physical health, you can be sure to improve your emotional wellbeing too as you take part in various activities such as crafts, billiards and book clubs with likeminded individuals. This will bring more enjoyment to your life, and as the saying goes, a happy person is a healthy person!
Make New Friends
An active adult community is an ideal place to meet new people and make new friends. New friendships are almost certainly guaranteed at active adult communities because the residents in each community are likely to be sharing similar interests in particular types of lifestyle. With lots of common interests and tastes, you can surely strike up friendships that extend beyond the clubhouse games. As these communities are age-restricted or age-targeted, the other residents too will be active seniors and/or empty nesters passing through the same phase of life. You will have plenty of neighbors to share your active retirement years and enjoy the free time that you have well earned.
Maintenance-Free Homes
One of the most advantageous reasons to consider a retirement community is the fact that you will never have to worry about maintaining the wear and tear that goes with living in a home (if you purchase in a low maintenance or maintenance free community). You will never have to mow your lawn or shovel snow or weed your garden if you live in such an active adult community. Most of these communities are managed and maintained by the property developer or homeowners association or property management company, and typically landscaping and any other exterior upkeep is their responsibility. This gives you more time to relax and enjoy your days as well as great peace of mind.
Less Noise and Activity
Living around young children and teenagers can be an extremely noisy affair. The noise level and activity level will be greatly diminished if you moved to an age-restricted active adult retirement community. You can be sure that there will be no broken windows or fights on the streets to disturb your peace. You can choose to have action or peace in your day, depending on your personal preferences. Tranquility and peace are given in these communities, while exciting activities are there for you to choose when you are so inclined and feeling up to it.
If you need confirmation about the peaceful yet exciting lifestyle in an adult community tries visiting a few communities. Depending on the lifestyle you wish for and the state you prefer to settle down in, you have some excellent community choices across the US. We mention just a few here for you to check out:
Information about many more active adult communities can be obtained through ActiveAdultLiving.com, a national directory of more than 8,500 communities. Peruse the details about any community online and get a better understanding of why you should consider one of these communities as your new home.  Do not forget to subscribe to theActive Living Newsletter and to become a fan on our ActiveAdultLiving Facebook page to stay tuned in to special news, events, and promotions from the Active Adult communities around the US.