4 Great Active Communities for the Active Adult by Great Builders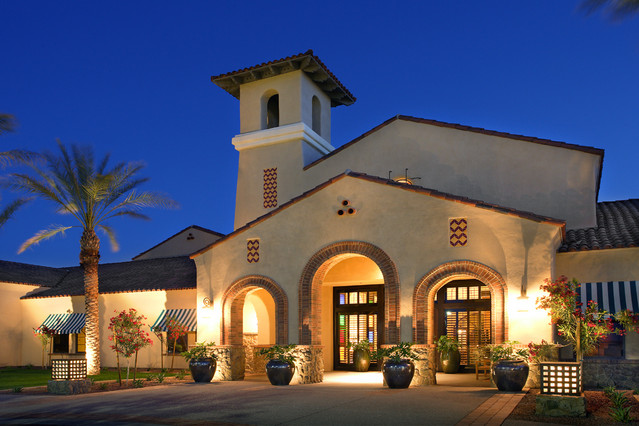 Many retirees today are not looking for communities to just sit back and be idle. They are looking at best of Active Adult Living that can help them turn a new leaf in life. This is the reason they are called "active" adults. Today's active adult wants various activities, in a community, that help them live an active and full life. They wish for walking and biking trails, a state-of-the-art gymnasium, tennis courts, swimming pools and various other facilities that enable them to enjoy their golden years. And, you can be sure; they will not rest till they find the perfect community that offers them exactly what they are looking for. If you are an active adult, looking for a community that offers you these amenities and facilities, built by a builder you can trust, you should check out these awesome communities.
1. The Ridings by Schell Brothers – Lewes, Delaware
This community is located just 3 miles from Lewes and is pretty close to the beach. The community consists of 225 homes in the price range of $250,000. If you live here, your days are bound to be packed with action. There is a clubhouse with an outdoor heated swimming pool and fitness center, and if you are looking for more excitement, shopping and dining can be found in nearby Lewes. In addition, buying a home in this community comes with a guaranteed quality assurance of a durable home because it is by Schell Brothers.
2. Four Seasons at Lakewood – Lake Wood, New Jersey
1,500 single-family homes priced between $200,000 and $450,000 can be found nestled in a community with lovely winding roads and plenty of open spaces. This community too offers an active lifestyle as there are so many amenities available. Tennis, bocce ball, golf, swimming, shuffleboard, billiards, gymnasium and many more are available to you if you live in this community. If you are looking for a community built by an award-winning builder, this is the one to consider as Four Season at Lakewood is by K Hovnanian.
3. Sun City Festival by Del Webb – Buckeye, Arizona
Located approximately 25 miles west of downtown Phoenix, Sun City Festival provides its residents awesome views of the White Tank Mountains and the Estrella Mountains. There are 7,200 single-family homes priced between $150,000 and $525,000, and living here provides you an active lifestyle like no other. The 31,000 square foot clubhouse provides various amenities that include a resort-style outdoor swimming pool with 25-person hot tub and lap pool, a fitness center with the latest equipment, aerobics and dance studio and an 18-hole golf course and many more. This community is by Del Webb, and this too is a builder you can trust to build you some of the best homes.
4. The Oasis by Ryland – Menifee, California
The Oasis is a community of 1,150 single-family homes starting at just $100,000. Awesome and breathtaking views and an active lifestyle is what this community is known for. The 22,000 square foot clubhouse offers you just about everything you need to live an active life packed with activities ranging from a fitness center to swimming pool, spa, Jacuzzi, wellness center and tennis. The community is built around the Menifee Lakes Country Club and, therefore, golfing is just a few steps away. Homes are built by Ryland Homes, a builder that is renowned for outstanding building high quality homes that give complete satisfaction to their home owners.
So, now you have four great active communities for the active adult by 4 great builders. If you need more information, visit our website ActiveAdultLiving.com®. You will find information on more than 5,900 communities here, and you can pick your preferred community.